In a prior post I talked about what works as a Simple Wardrobe for me.
Along the same lines, the idea of one or two people living in a one or two room space (under 900 sq. ft.) is intriguing to me. It appeals to my sense of economy, simplicity and overall consuming fewer resources.
For the most part, if you think about it, in larger homes people gravitate to only one or two rooms most of the time anyway. For me, larger homes, with one or two people living in them, signify poor space planning and poor design. Why does anyone need more than one space in which to read, work or converse? Why live in a home with more bathrooms than people who use them?
There are better alternatives. Here's the fun part. Living in a small space requires simple but thoughtful and flexible furniture. It should also be beautiful and elegant – why not? Everything should be available for numerous purposes. Plus it should be light weight and easy to move around as necessary.
It would be best if items were obtained from consignment or resale shops, Craigslist, garage sales or swapping. Many of the items below are no longer manufactured by mainline furniture manufacturers. Why not? Again, the furniture industry is DEEPLY ASLEEP.
Here are some ideas for a one or two room spaces. Many of the photos are from a Swedish real estate broker/stager – but the ideas are good. Get ready. Here we go.
Start with a sofabed. A few sofabed possibilities – most easy to create: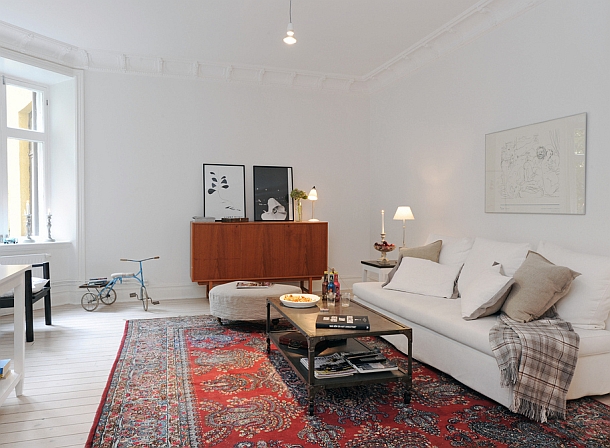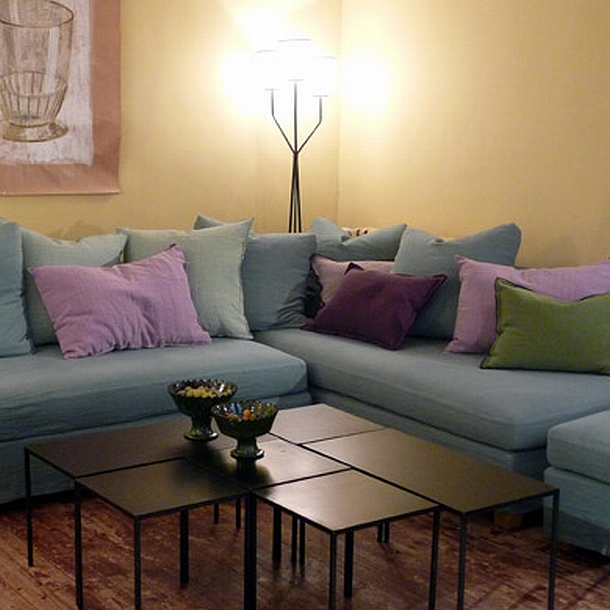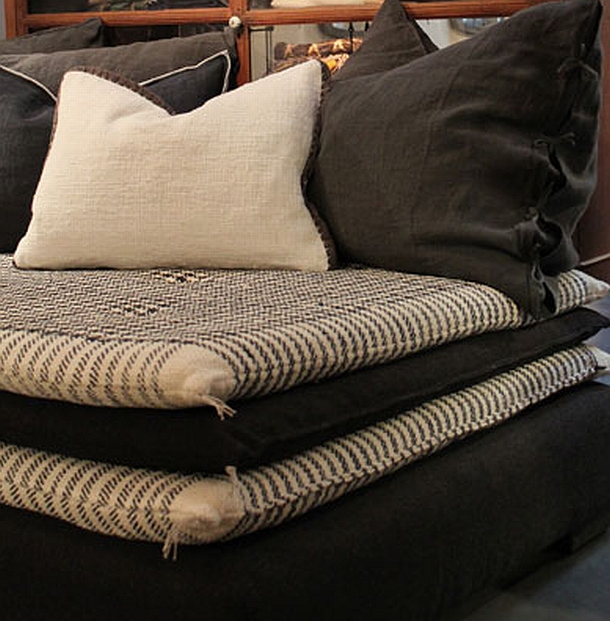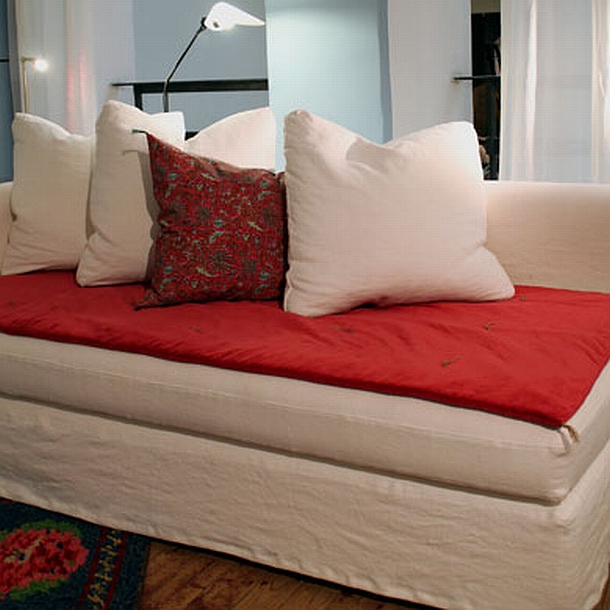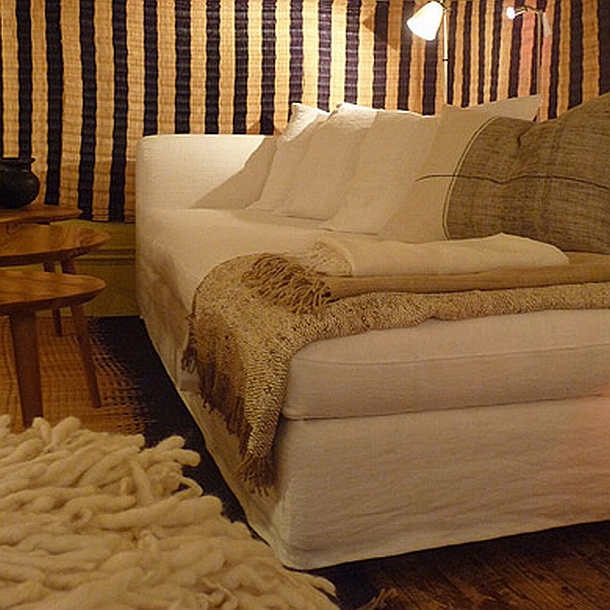 Add just one table. Your only table should be flexible. Extend and contract as needed for dining, cooking, office work. I wouldn't recommend creating a separate dining area as it takes up way too much space compared to the amount of use. However if you want a table that can expand to create a dining area as needed try something adjustable – like these gate leg tables.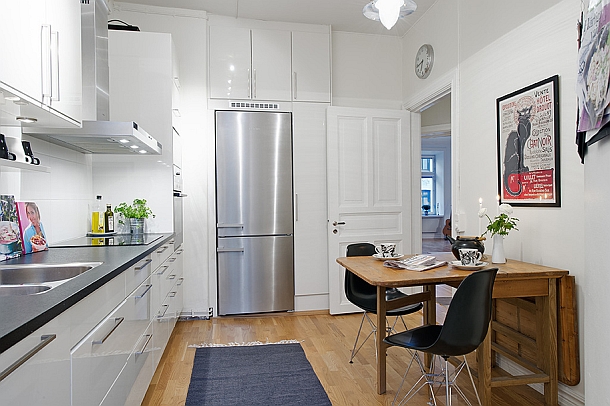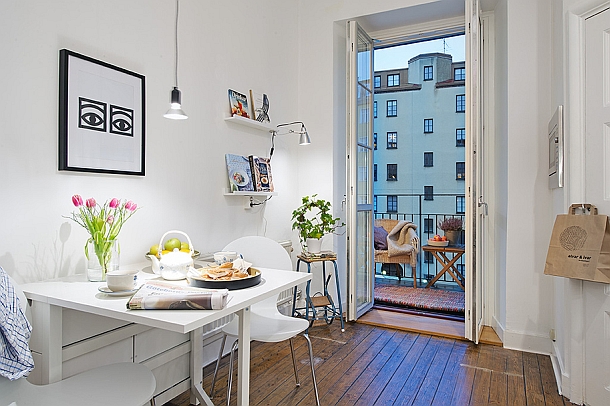 If you are using just one table, I would recommend a tea table (round pedestal 36 – 42 inch) that serves as coffee table, end table by a sofa, a desk or dining table. It can easily work as a bedside table too. Notice that those below are height adjustable.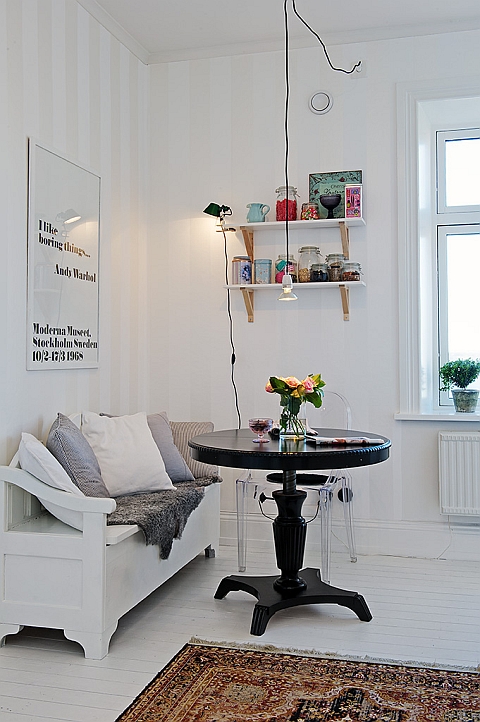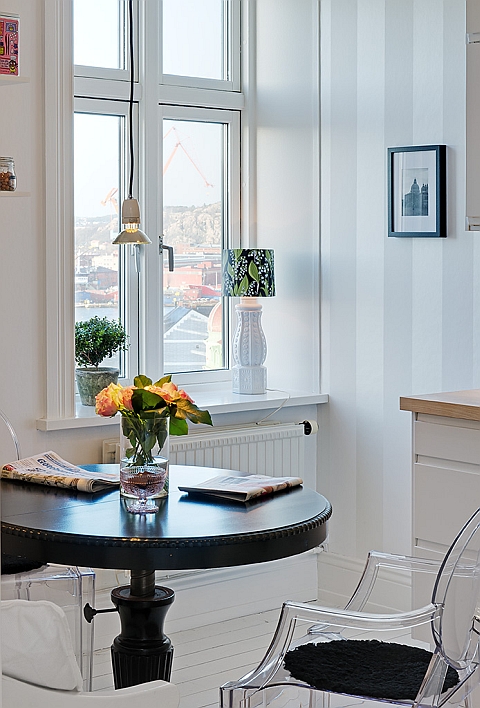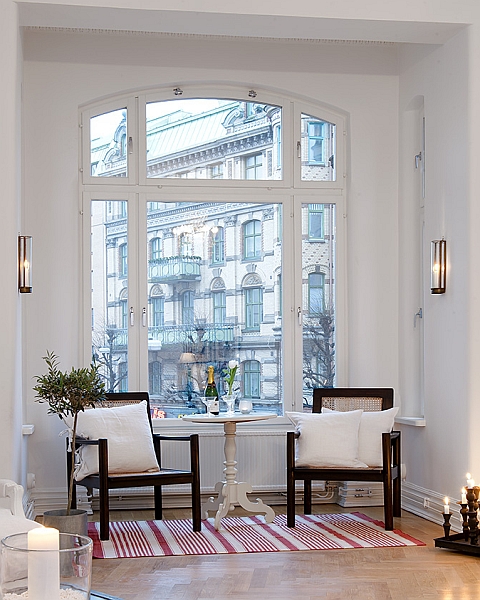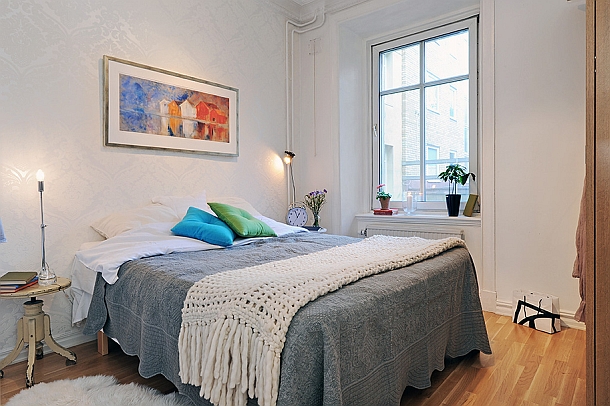 Desk or small dresser can also work as a bedside table.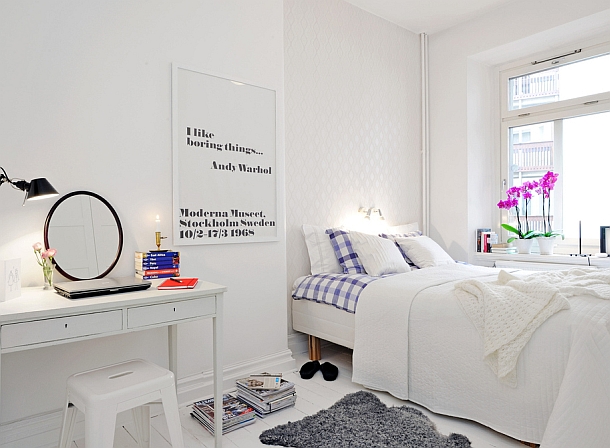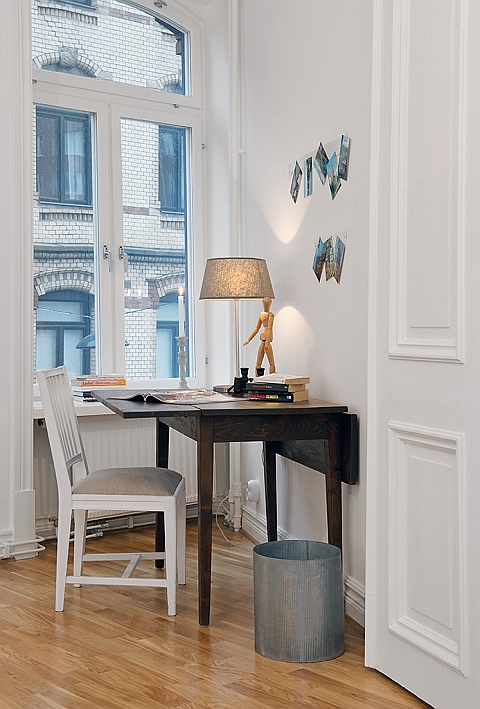 2 small storage ottomans or even stools at bed foot or foyer could be moved to the living area if needed for extra seating.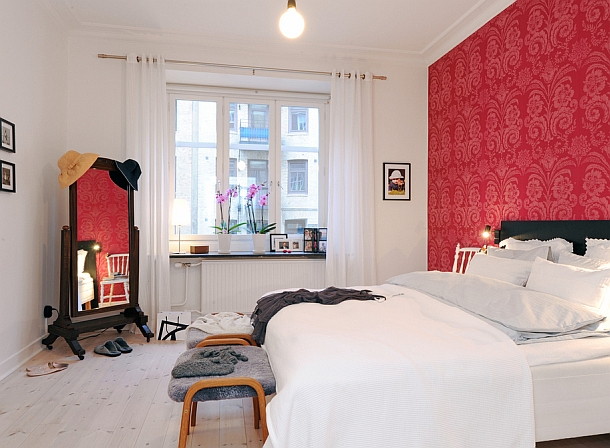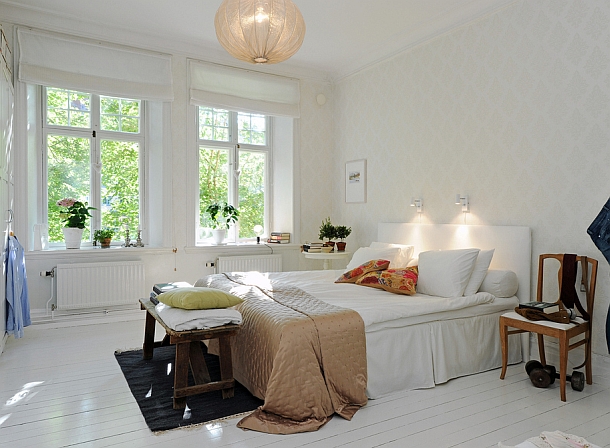 Here's a bench that also works as a landing pad for the entry hall.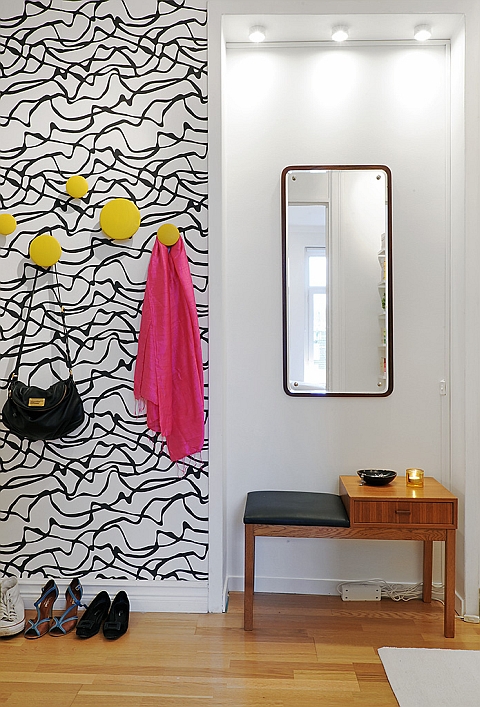 4 folding chairs to add to dining if needed but used elsewhere too – such as bedside tables in the bedroom perhaps? Extra points if the chairs also fold up for easy storage.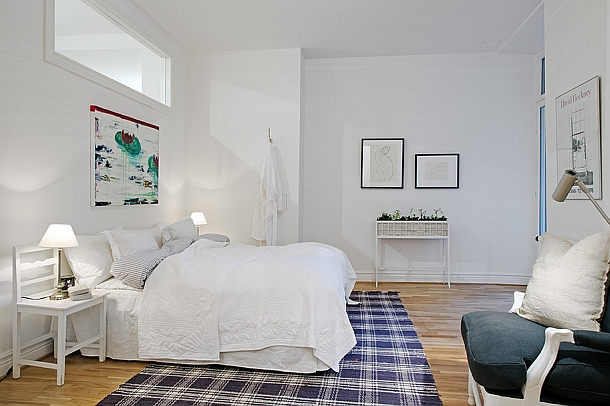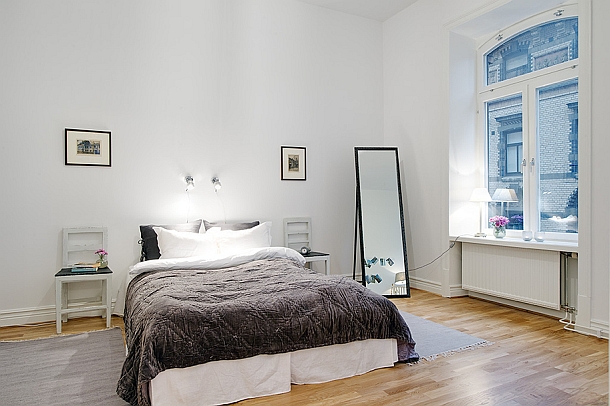 And of course consider flexible tables if you decide to go for a separate coffee table. Again, all of these have more than one possible purpose, starting with this chat-height table which can be used as a coffee table, end table, or for casual dining.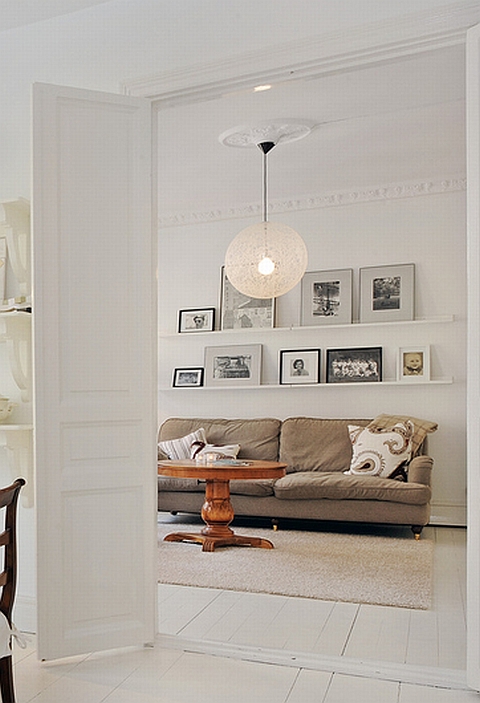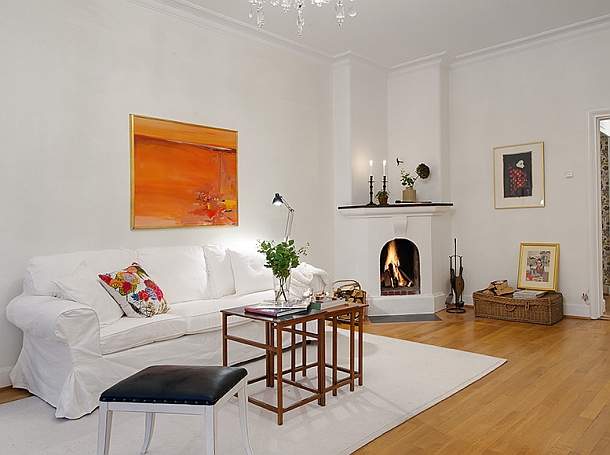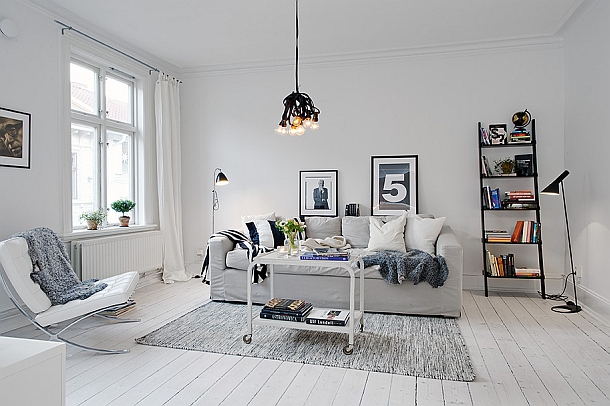 In the end a small space could be furnished with as little as a sofa or sofabed, one table and a side chair. Simple. Beautiful. Flexible.
You may also like 2 Mattresses + 1 Bolster = Sofa, Our Furniture Moves Around and Women's Apparel Industry is Asleep.