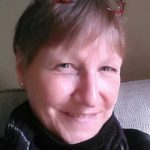 InnerPacific is a site that attempts to reflect the integration of our spirituality, that is to say our experience of ourselves as our most authentic selves, with our everyday experiences of life and relationships.
This link of our truest selves (or that which is divine within ourselves) to the world is important because it opens us to compassion and compels us to work for change. Connected to our most authentic selves we work to change whatever prevents every human person from experiencing life fully and sharing their unique gifts and experience.
We each do this in different ways, through different worldviews and perspectives. With this blog I hope to offer some of my own perceptions to this kaleidoscope of human experience.
We each view the world through a particular lens. My lens is that of a North American woman, from a Northern European ethnic background. I have some travel experience. While I worked for many years in the corporate world, at mid-life I returned to complete my education in the area of theology, doctrine and ethics. I have the benefit of an advanced education completing a master of divinity and a doctorate in ministry. Now, as a theologian, public speaker, artist and author, I focus on adult education through the lens of social justice.
Join me on the journey – Roxanne Meshar