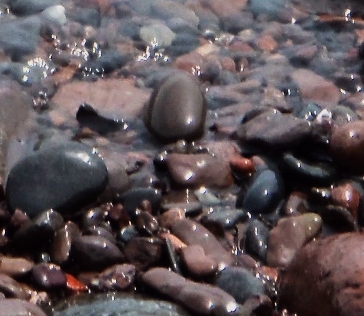 Sometimes experiences that are most hurtful can actually be a gift. Such is the case for those who have experienced scapegoating or rejection from those they love. A friend of mine was feeling the pain of having been shut out by most of his genetic family after coming out as a gay man. His father wouldn't speak to him, his siblings and others refused to return his calls or emails. He was no longer invited to family events. As is often the case, family members were twisting the story to say that he had separated from them, that he had rejected them – to justify their scapegoating behavior.
All of this was truly painful for him – however it was also a gift. This young man had the benefit of knowing immediately who was actually his family. He knew without doubt who in his life would love and accept him unconditionally, as he was, for who he was. He knew immediately who would support him in living an authentic life – and who would not.
Sometimes this knowledge is invisible to us. Until a life-changing event (perhaps a divorce, death, serious illness, or revelation like my friend's above) we may not realize that some relationships we hold dear are actually not loving at all, not supportive, not accepting.
Similarly, if you witness family members shutting someone out, gossiping or treating others badly, know that given the chance they will very likely do the same to you. Stand up for someone being treated badly – don't collude with your silence. Don't participate in the tribal mindset.
If you are unwilling to stand up for someone being mistreated for fear of rejection yourself, then know this: your fear is an indication that you are not being unconditionally accepted – you have already been rejected.
Unlike this young man's so called "family," when we really love someone, we want them to live their best life. We want them to leave toxic, abusive relationships or even relationships that make them unhappy or depressed. We aren't interested in manipulating them or those around them. We don't begrudge them their success, happiness or joy. Rather, we are interested in deeply listening to the story of their life journey, to their struggles and hopes. Likewise we are willing to share our journey with them too.
True acceptance, deep listening and sharing are the hallmarks of those who are actually our family, regardless of arbitrary genetic linkage. If you have felt the heart-wrenching pain of being abandoned, manipulated, scapegoated or rejected by those you love – see it for the gift that it is. Focus on deepening and encouraging relationships that are supportive and caring. Be with those who love being with you and who you love to be with!
What do you do with your suffering? Use your knowledge and experience of rejection to strengthen your emotional resilience, non-judgment and compassion for others – especially those who are excluded and marginalized. This is the mark of emotional and spiritual health. This is the mark of becoming truly human.