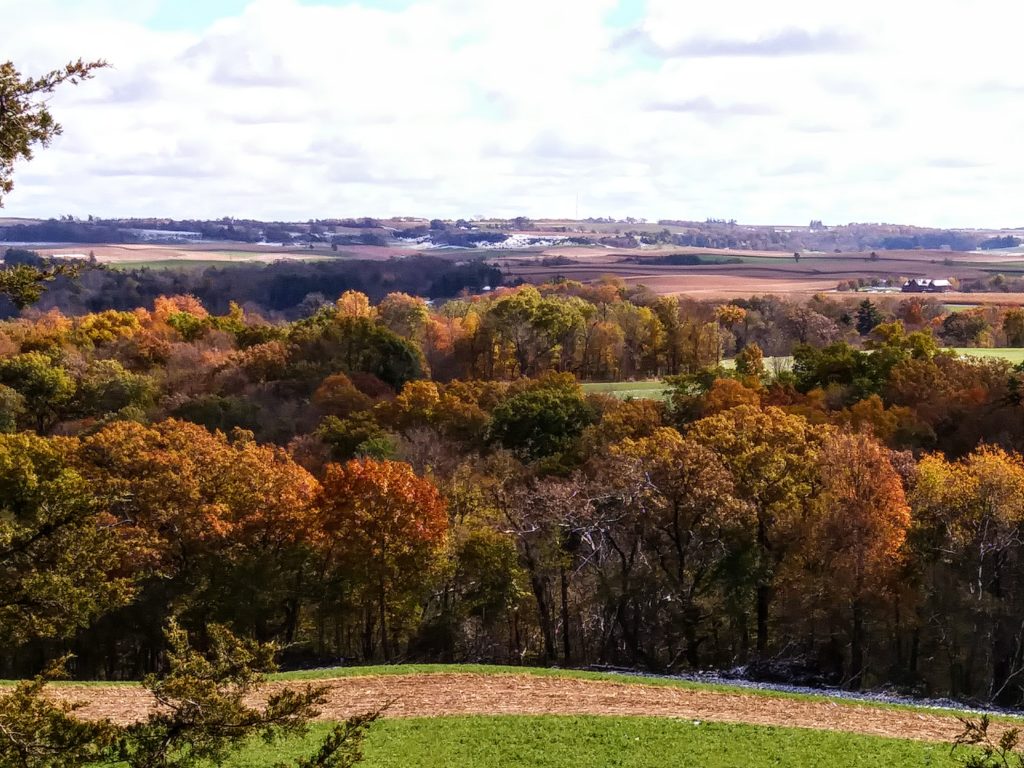 Today it's snowing as I prepare for the early holiday season. And while the snow is beautiful, I'd love to extend autumn just a bit longer. So that's the reason for this post – sharing our recent fall trip through southern Minnesota, northern Iowa and central Illinois. Want to take this fall road trip with me? 
We started our drive by visiting southern Minnesota including the scenic town of Lanesboro. I think this must be where most of the photos for Minnesota calendars are taken. Winding roads, breathtaking fall colors and family farms are on full display as you drive through Amish country.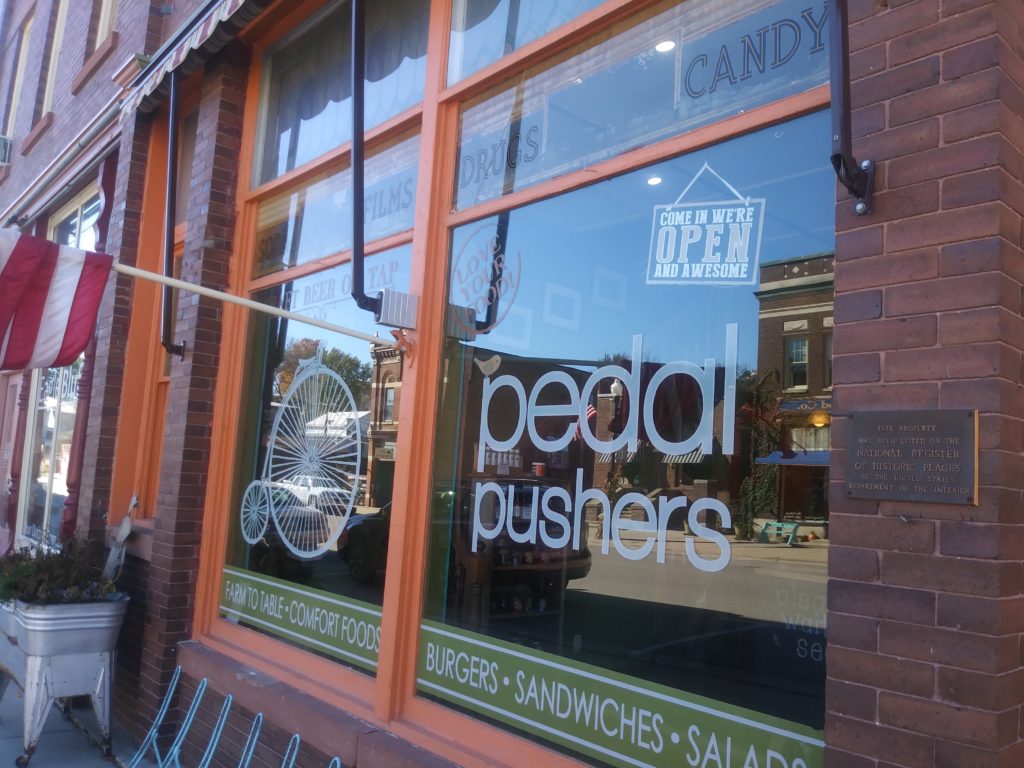 We stopped for lunch at the Pedal Pushers Cafe on Parkway Avenue  in Lanesboro. The Pedal Pushers Cafe features a farm to table menu deliciously prepared. The restaurant is colorful and fun with brightly decorated doors framing each both. Friendly staff, excellent service and moderate prices mean this will be a return visit for us!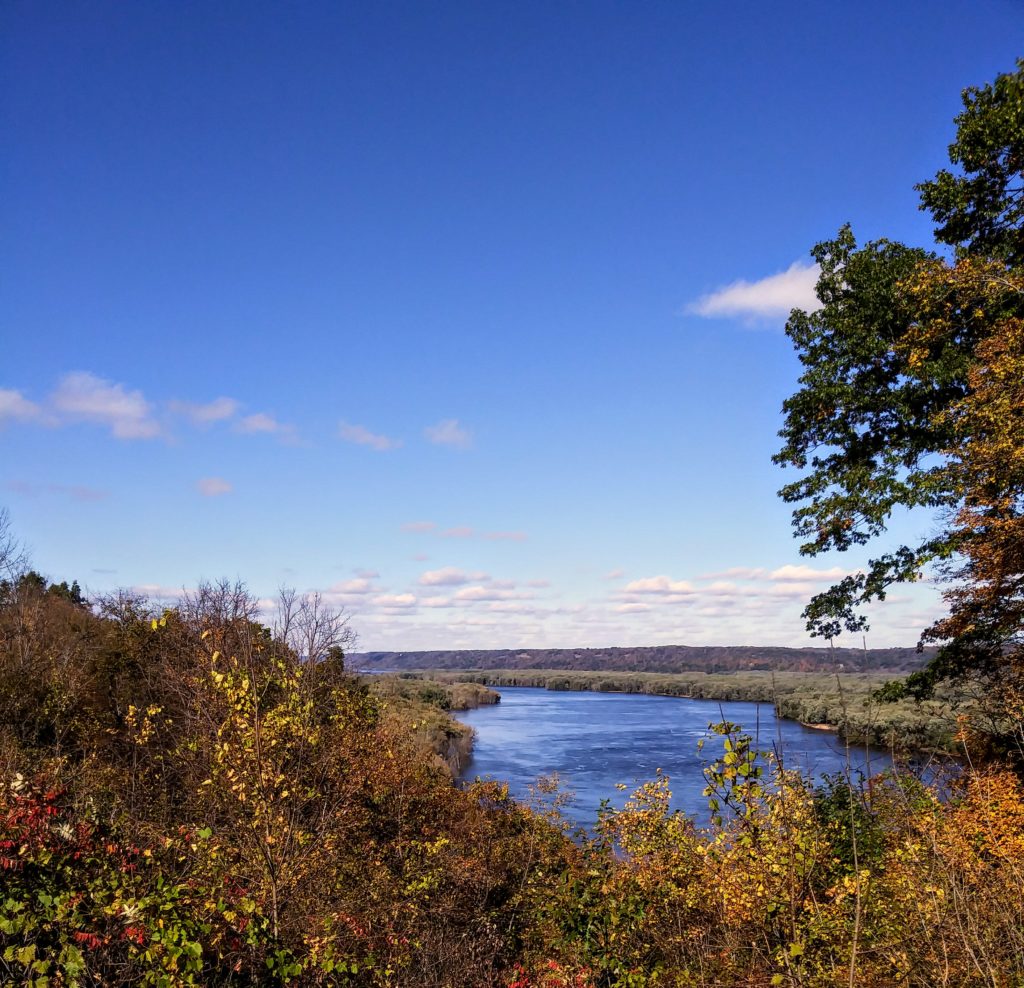 Next we stopped in Guttenberg, Iowa at the beautiful overlook as we drove through the Mississippi river bluffs of northern Iowa.  Stunning. Nothing else to say. We did pick up some jars of homemade raspberry-jalapeno jam for sale at the overlook. Yum!
Later in the afternoon we made our way into the historical river town of Galena Illinois. It never changes. We wandered through Galena before deciding to enjoy an Italian dinner. Fried Green Tomatoes and Vinny Vanucchi's are both good choices for a relaxed Italian meal.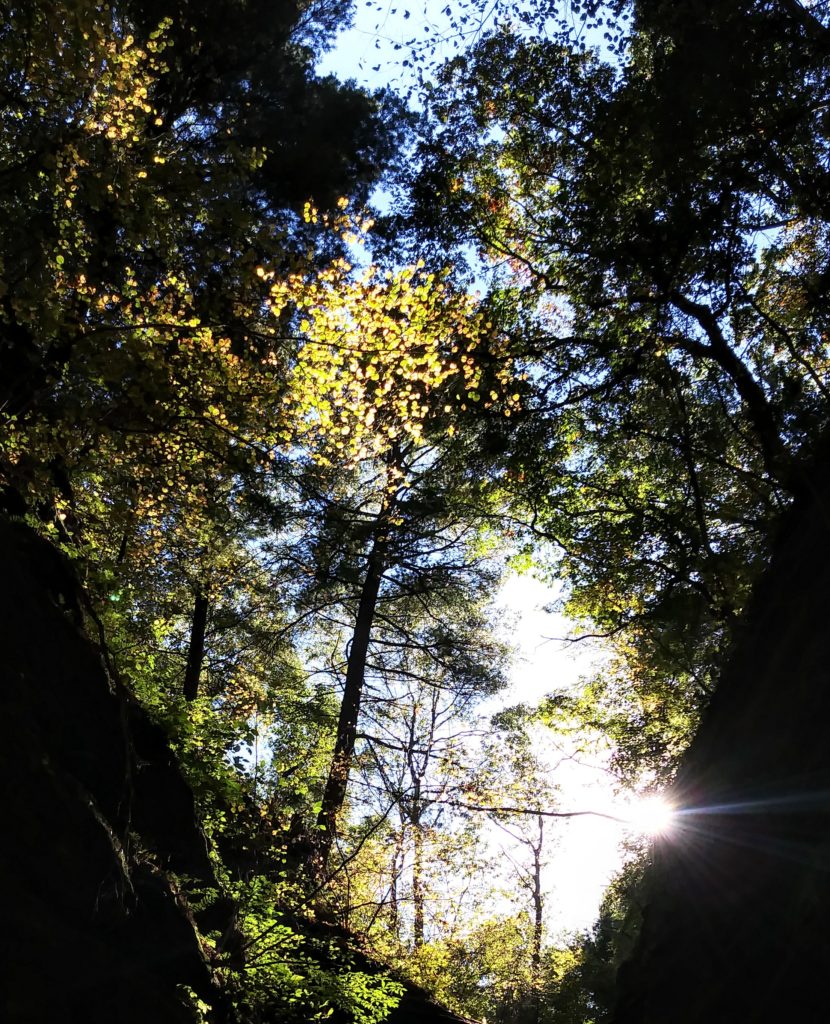 Our next stop was Starved Rock State Park along the Illinois Waterway. There we met good friends for a picnic lunch in view of the water. We spent the day hiking, climbing and enjoying the grotto, waterfalls and all the panoramic autumn views of the park. Perfect weather accompanied us which made everything that much more enjoyable. Love fall!