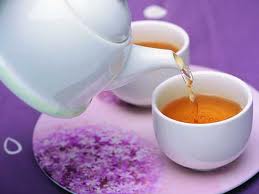 Feeling hassled, rushed and harried is not living – not a life. Busyness and complexity are over rated. Being overscheduled is not the mark of importance or goodness. It is a mark of not carefully considering the content of one's life.
Simplify your life. Here are some ideas to get started. Pick one that you would like to try for awhile. See how it works.
Get rid of the TV(s). It's too negative, mind-numbing and junk food for the soul.
Stop cable, newspaper and magazine subscriptions.
Cancel cell phone(s) and use Skype.
Stop buying bottled water, soda, juices, vitamin drinks, sweetened teas or other bottled beverages.
Live in a smaller space – less to furnish, cool, heat, clean, paint, etc.
Leave your car at home. Bike, use public transport when possible.
Take a technology vacation. Check personal email at the end of the day or only once a week.
Read more. Join a book club.
Stop spending time with people who don't make you feel good – even if they are "friends" or "family" because they aren't.
Spend more time with real friends and cultivate new, healthy relationships (try the book club).
Get healthy on the inside. Stop negative or "victim-hood" self-talk. Practice healthy, affirmative and empowering self-talk every day.
Pay off bills. Stop buying stuff. Save more. Donate more.
Cook more. Use local food. Eat out less.
When you cook use meat as a flavoring. Eat more vegetables.
Make your own no-knead bread. Make your own Greek yogurt.
Make a pot of soup and share it.
Laugh more.
Write. Journal. Reflect.
Walk more.
Try one new thing each week.
Use a down comforter. Turn down the heat.
Let the sunlight in. Let in fresh air. Keep it clean.
Detach. Give away half your clothes, CDs, books, collections, etc.
Enjoy the empty space, cupboards, closets, cabinets, bookshelves. Much easier to keep clean.
Sit in silence. Do nothing for at least 20 minutes every day.
Do yoga, walking, running, swimming or any exercise you enjoy.
Drink less caffeine, more water or herbal tea.
Enjoy fresh flowers – inside or out.
Play more. Have fun.
Orient your life toward those who struggle. Learn about the root causes of poverty.
Love yourself deeply.
Share your life with others.

Love your life, where you are, just as it is.
There's more. Simple Wardrobe and Simple Furniture posts coming soon . . .
You may also like Secret of Wealth From Ancient Babylon, Fill Your Life With Fabulous, and Simplify, Simplify, Simplify.