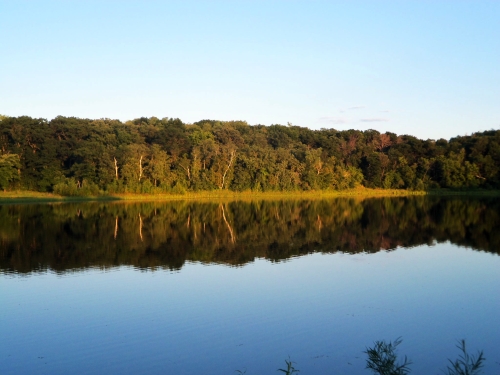 This evening we gathered with some friends for a last minute picnic. It was a serendipitous, spontaneous idea. We decided to meet at Lebanon Park. The weather was warm, but not too warm. We didn't cook, but enjoyed salads – including a tomato and sweet onion salad with ripe, Minnesota tomatoes from this week's Farmers' Market. Buttered corn on the cob was the first of the season as well.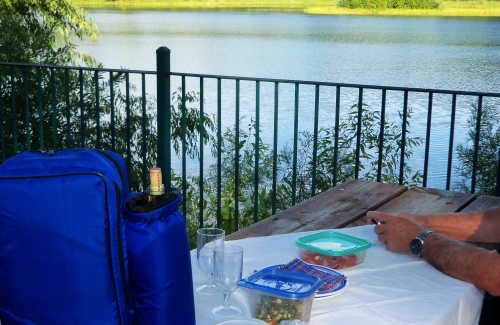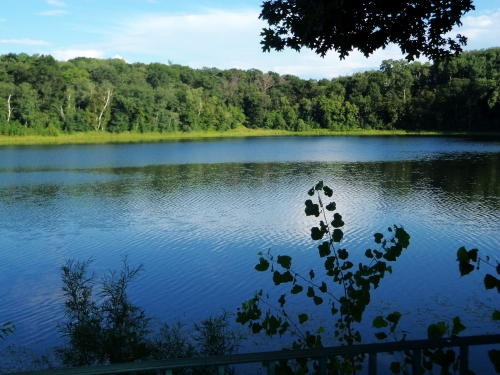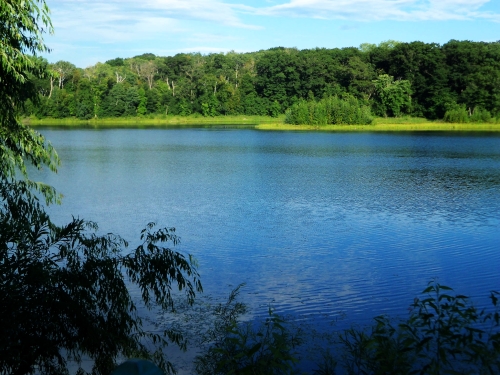 We chatted, laughed, shared and enjoyed each other's company. J noticed a snowy, white egret in the distance as we wandered up the hill to head home at sunset.
These pictures will give you a sense of the park. There is a swimming beach nearby, hiking trails and snow-shoeing trails in winter. A nature center has fun activities for kids and adults. Consider Lebanon Park, next time you are out and about.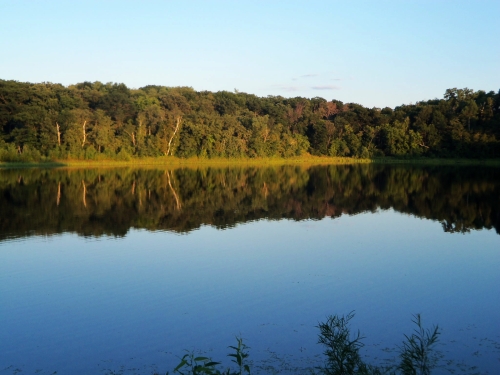 You may also like Prairie Walk, Picnic in a Jar and Great Lakes Revisited.