As it turns out, I have lived by one of the Great Lakes nearly all of my adult life.
Growing up in Minnesota I was able to see Lake Superior. In my early twenties I lived in Milwaukee near Lake Michigan. When my oldest daughter was born we lived in Toledo on shores of Lake Erie. When my youngest daughter was a year old we moved to Chicago, back to Lake Michigan. Now I live in Minnesota – once again near Lake Superior and another famous body of water, the mighty Mississippi.
Memories and images of these Great Lakes fill my memories.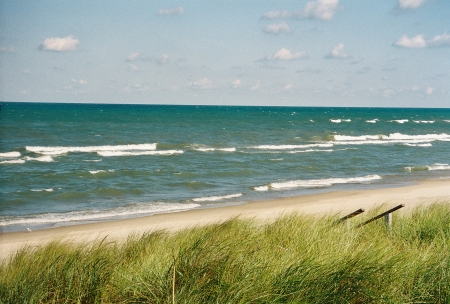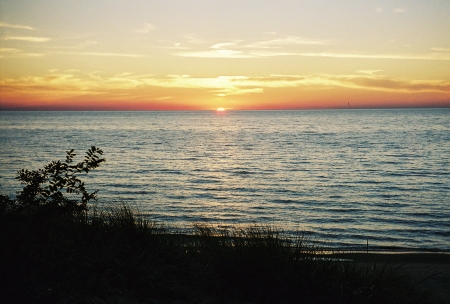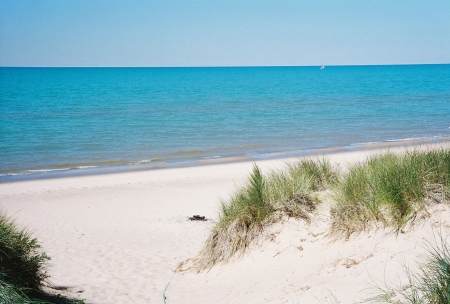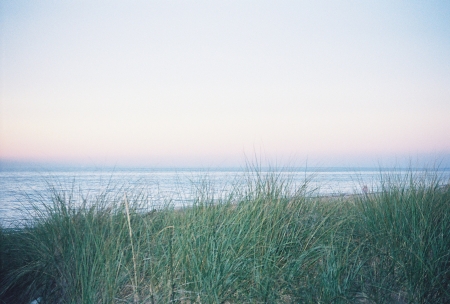 Sweet water from these majestic lakes has relaxed my body, soothed my soul and refreshed my spirit. With my children I have played in their sands, held their small bodies in the surf and walked endless beaches. The sound of the waves has kept me company and sung me to sleep. The Lakes are a part of me.
You may also like Beachy Days, Evening at Lake Harriet and Six Word Novel.