Here's what I encountered this week on the prairie –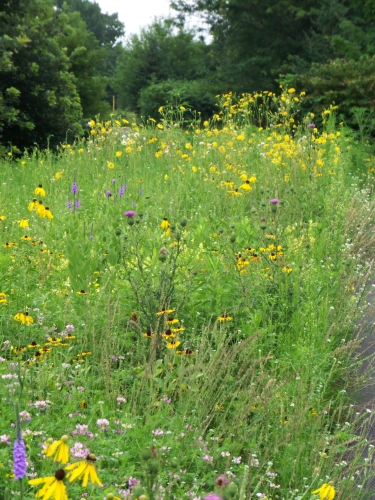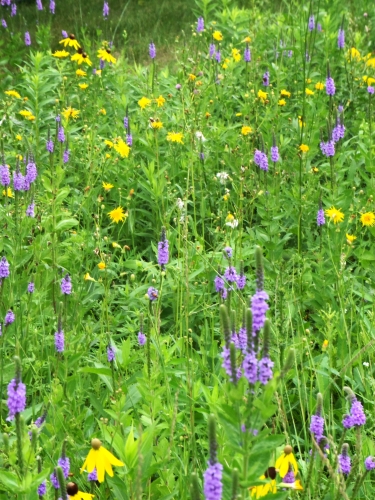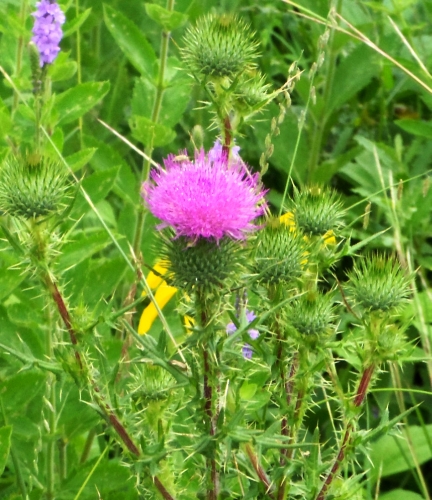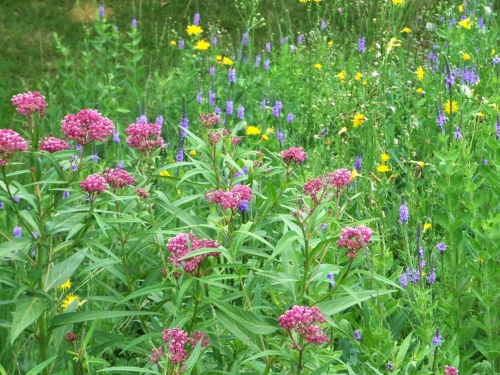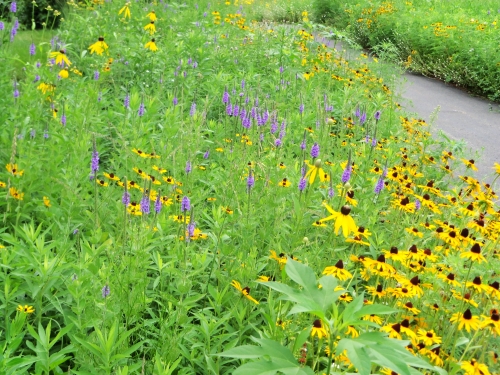 Lots of color! The prairie absorbs heat – meaning the air actually feels noticeably cooler as we walk through it. Natural air conditioning.
Global warming means that weather becomes more extreme (record heat, as in July in 50 states) with more severe storms and droughts. Prairies help to resist global warming by moderating the temperature, taking CO2 out of the atmosphere and moving surface water/moisture down deep into the ground.
If you like, consider planting a prairie of your own. A small group of neighbors can easily create a larger one using open space in your neighborhood.
There are many kinds of prairies to choose from; rainwater, woodland, wetlands, savanna, shoreline and more.
Click Prairie Restoration for information, check out their plant catalog or visit a Prairie Store near you!
You may also like Prairie Walk (July) and White Prairie.