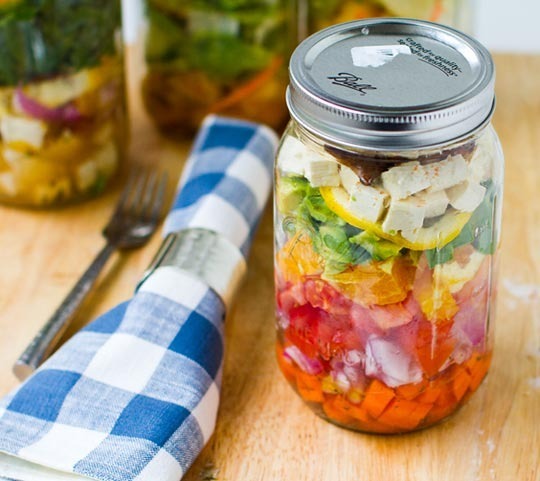 Maybe you're looking for ways to make lunch more interesting. Or maybe you'd like to be able to pack a quick picnic in the evening. If so, here's a post from Apartment Therapy's The Kitchen – Grab and Go lunch using canning jars.
Canning jars don't leak, clean up in the dishwasher and they allow you to cook or bake safely in a microwave – without the lid of course.
The article lists five fun and unexpected ideas for lunch: layered salad, miso soup, chili with cornbread that bakes in the jar, vegie sticks in hummus and a crustless quiche – 3 ways from the blog Krista and Jess. Check it out, then try it out!
You may also like Picnic in a Jar, Walking Chicken BBQ and Salad in a Jar.