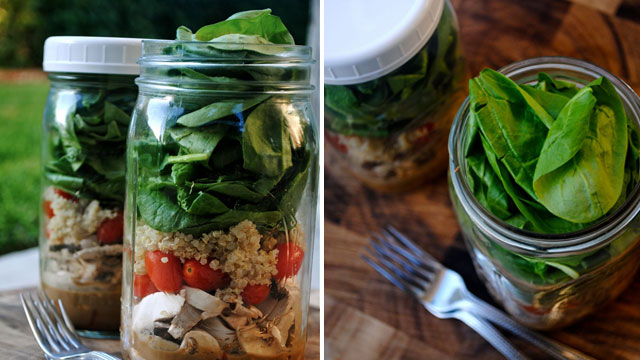 Remember my post on Picnic in a Jar? Well, what about salad in a jar?
It's a make-ahead lunch that's delicious, healthy, fast and easy. Use an empty spaghetti jar or canning jar. Pop it in your backpack or purse. When you're ready to eat, add dressing and shake. Your dressing will be evenly disbursed.
Why not do the same with cottage cheese, yogurt and fruit? Top with granola.
Bon appetit!
Get complete details at Life Hacker.com.
You may also like Picnic in a Jar, Walking Chicken BBQ and No-Cook Marinara & Pasta.