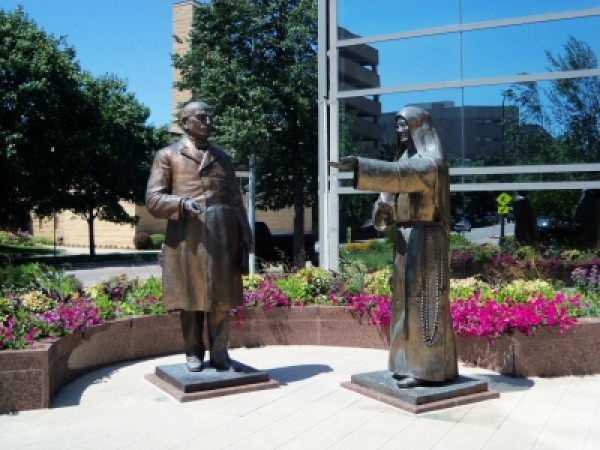 Not to worry, I'm perfectly healthy. But I did have the opportunity recently to visit a friend who lives in Rochester, Minnesota. While I was there she gave me a mini tour of the Mayo Clinic. It's at the center of most things in Rochester and one of the top three medical facilities, attracting people from around the world.
The hospital, originally started by Charles and William Mayo with the Franciscan Sisters of Rochester in the late 1880's, gradually became a center for medical training, medical education and research.
Below I've posted pictures of the view from the 15th floor. Above you can see the sculptures of Dr. Mayo with a Franciscan Sister exhibited on the plaza in front of the clinic. As it happens, my friend is a Rochester Franciscan sister too which is why she made the perfect "Mayo guide" for the day.
During my visit we stopped at Chester's Kitchen and Bar (it was packed) to taste their delicious sweet potato fries. In addition I had a grilled citrus shrimp salad that was really fresh.
Downtown Rochester is accessible, while offering shopping, dining surrounding the Peace Plaza. The Plaza is used for weddings, performances as well as market shops and live music during the summer. People can shop, walk, eat and enjoy the music
.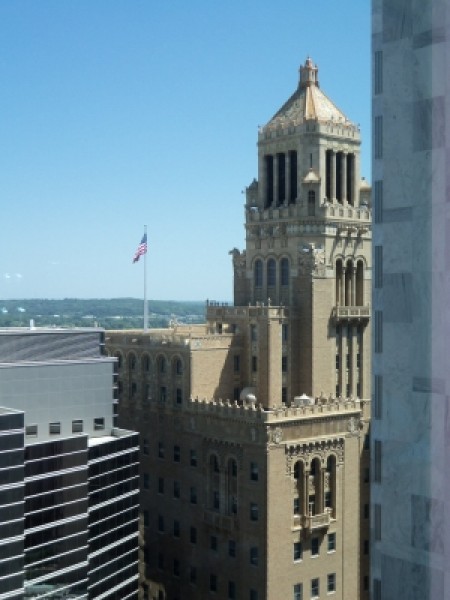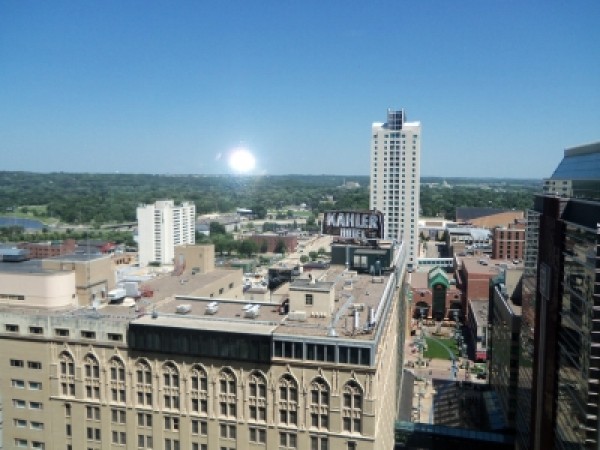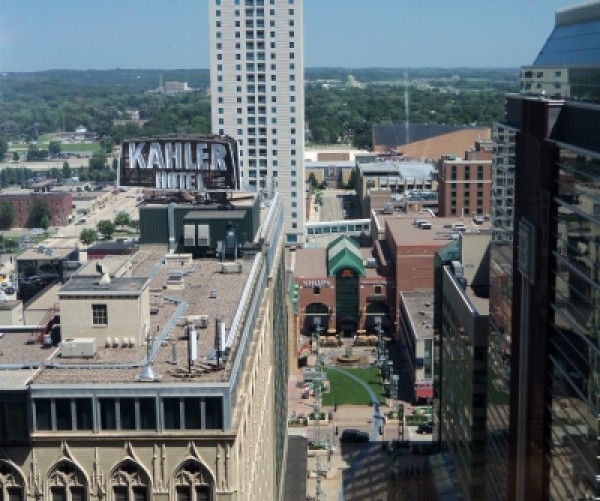 While we often seek physical healing, sometimes healing occurs in other ways – maybe psychologically or spiritually instead. Are we prepared for other ways of being healed?
Here was the sunset when I returned home.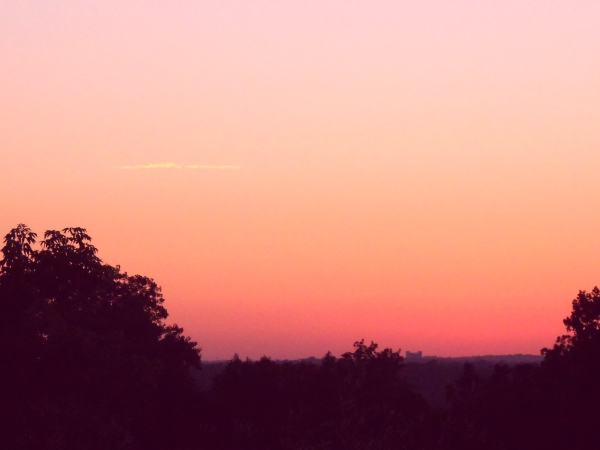 You may also like Stillwater Stop, Duluth Day and Cabin Fever.