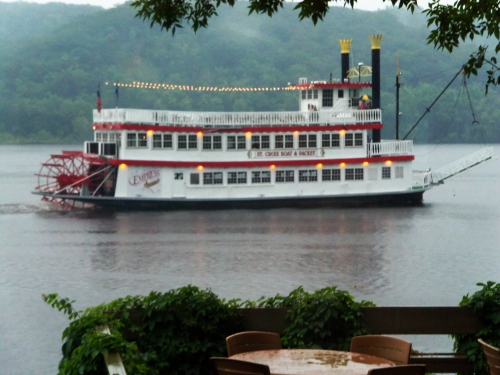 Here's how my fabulous Friday turned out – we went to Stillwater for lunch with good friends. Stillwater, Minnesota is a small town on the St. Croix River about 40 minutes from the Twin Cities. The town is reminiscent of an earlier time when horse and buggies were seen on the road, shop owners waited for merchandise that arrived by steamboat and traders worked the river.
I've always enjoyed its steamboats which give you a scenic view while you dine, the great paddle turning as you move slowly up the river.
On other visits I've wandered through Loome's Theological Bookstore on Olive Street. The old Swedish Covenant Church was converted into one of the most complete used theological bookstores I've ever seen. The original wooden floors and stairs creak. Books neatly line the main level, but also the choir balconies, winding up stairways and around columns.
Today we sat land side as we ate lunch at the Dock Cafe. We had a table near the water's edge with a river view. A steamboat even rolled by as we ate.
The day started out rainy – but then cleared up after lunch. Afterward a meander through some of the antique shops in town was in order, of course.
A celebration of recent life changes with close friends in a wonderful old town – truly a fabulous Friday!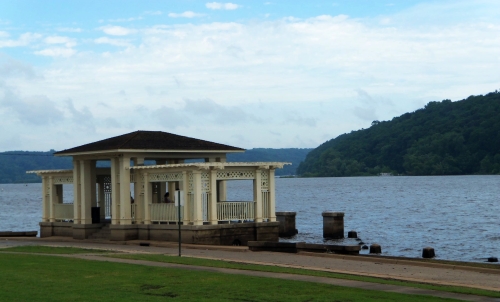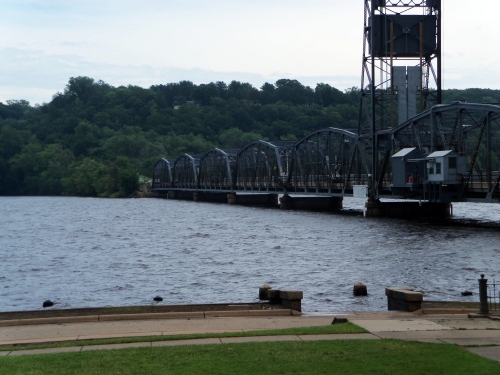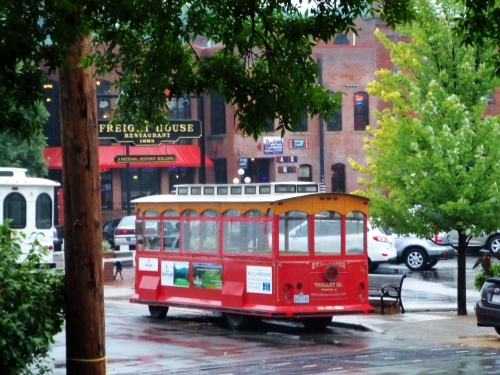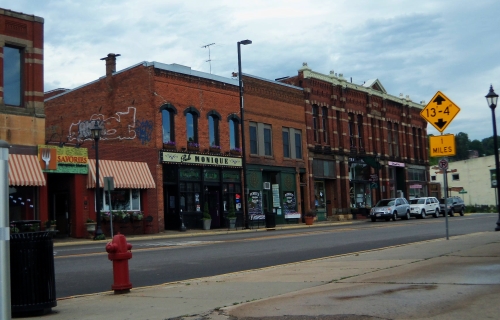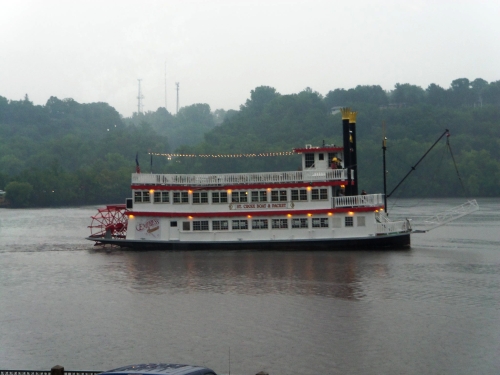 You may also like Art in Bloom and Pura Vida!