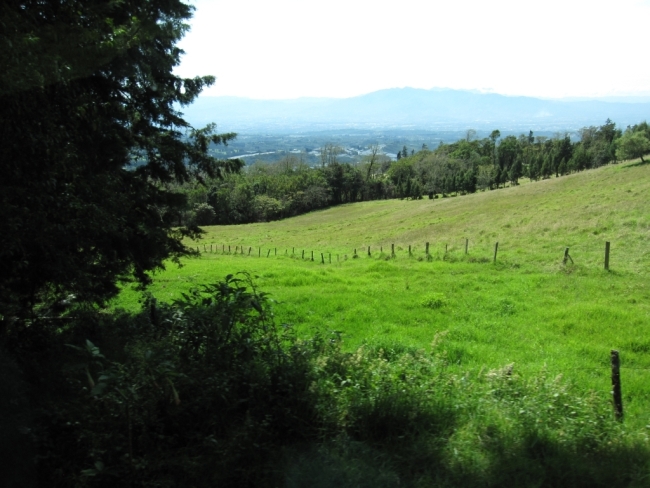 "Pura vida!" is a Costa Rican phrase which means "pure life" or "good life." It can be a response to "How are you?" or "How's it going?" It may also indicate "Bye for now." It also means whole life or abundant life. I am reminded of Jesus, who tells us why he came: "I came that you might have life and have it abundantly" (John 10:10). Costa Ricans know how to live the good life, the abundant life.
Last week we took a break from our Minnesota winter and traveled to Costa Rica. We were greeted with sunshine and palm trees in San Jose. The weather was warm and humid in the rain forest, but warm and dry on the Pacific coast. In between we saw Poas, an active volcano. We enjoyed the spicy, tropical cuisine of Costa Rica. Meals included papaya, passion fruit, guava, mango, pineapple and plantains. Fish was often on the menu along with fresh vegetables, rice and beans.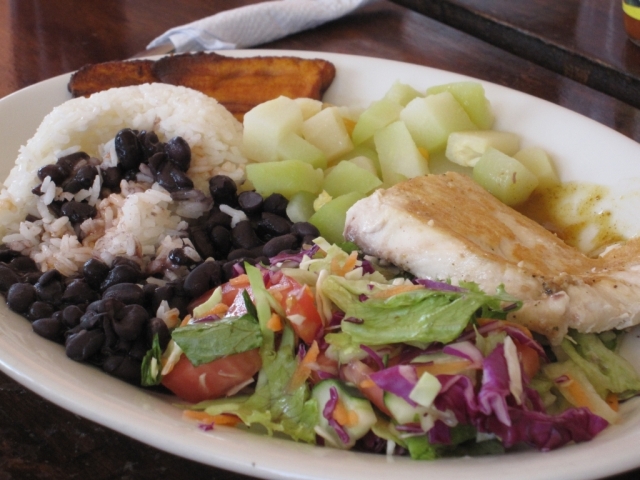 We visited a banana packing plant (not Fair Trade with poor working conditions) but also a pineapple plantation that was Fair Trade. At a coffee plantation we learned that coffee is an important export of Costa Rica and we enjoyed rich, dark coffee the entire time we were there.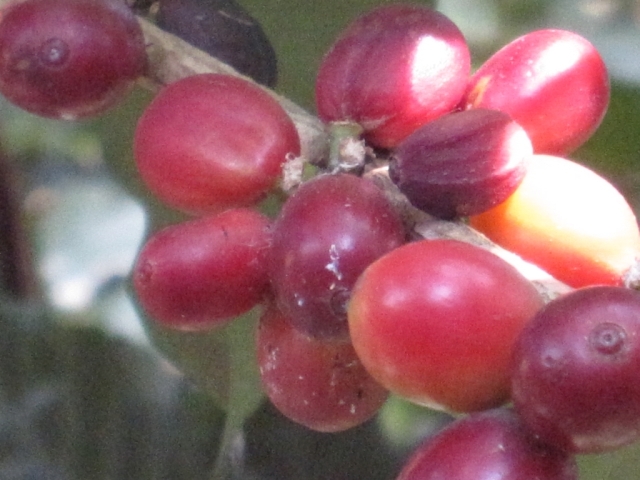 Costa Ricans are very protective of their environment which includes rainforest, jungle, exotic plants, wildlife and much of the world's natural pharmacy. Impatiens and begonias grow wild along the roadside in their natural habitat. Hibiscus and bougainvillea were in colorful bloom everywhere.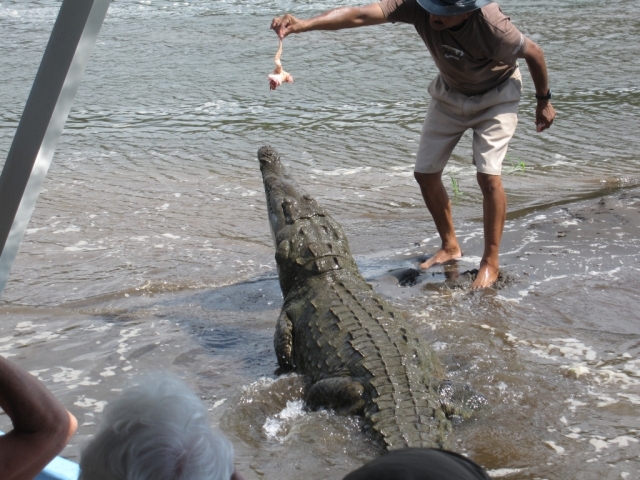 In Costa Rica it is possible to watch the sunrise over the Atlantic Ocean and then watch the sunset over the Pacific Ocean. In between there is everything from lush farmland, volcanic mountains and desert to rain forest and jungles.
Costa Rica is a country with NO military by constitutional mandate. This attracted us in the first place. Why not support a country that uses its resources for healthcare and education rather than to maintain a military? In fact, Costa Rica's literacy rate is over 97%, higher than the U.S.
Costa Rica uses almost no oil. 95% of all Costa Rica's energy comes from geo-thermal, hydro and wind sources. They are also self-sufficient agriculturally. They produce their own sugar, cocoa, coffee, corn, rice, beans, meat, dairy, fruit and vegetables. Surplus coffee and other agricultural products are exported.
We enjoyed the cuisine, the river tours, hiking in the rainforest and a boat ride, up river on a two-day visit to Tortuguerra. Mostly we enjoyed the people of Costa Rica and their amazing hospitality.
To all the Costa Ricans who made our visit so enjoyable we say "Muchas gracias!" Pura Vida!