People who live in the Twin Cities often take at least one summer day to visit city of Duluth with its working port on Lake Superior. Often this is a very hot day in the Twin Cities because Duluth has its own "micro climate." In our case it was in the 80s when we left. However, when we arrived in Duluth it was 45 degrees, but felt like 36 with the windchill (wait, windchill? in June???). We layered on extra clothes and enjoyed the day.
We saw the bridge and the lighthouse. Of course we stopped at the historic Grandma's Restaurant (previously a saloon and house of ill repute in the 1890's), we saw the port with a ship in dock. Come with me now and you can take a quick virtual trip too.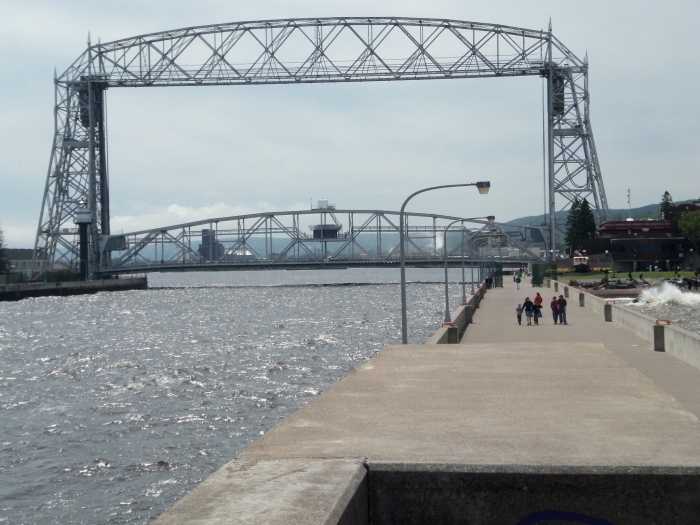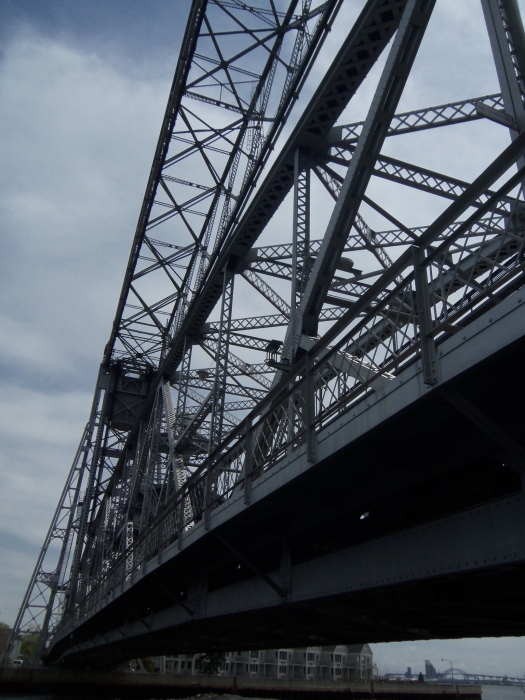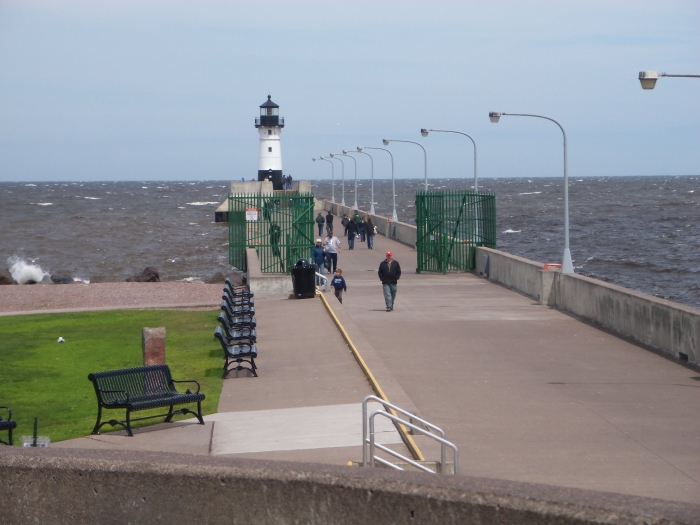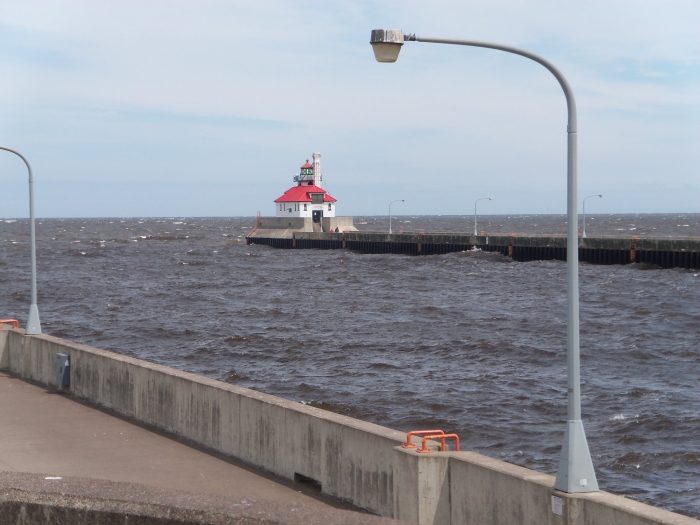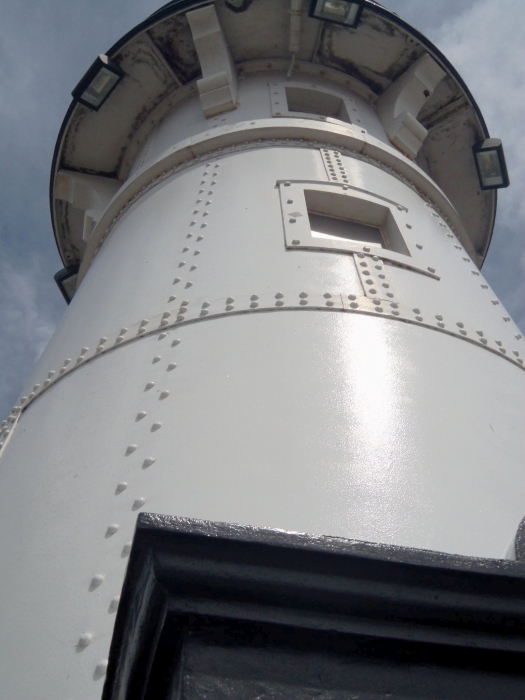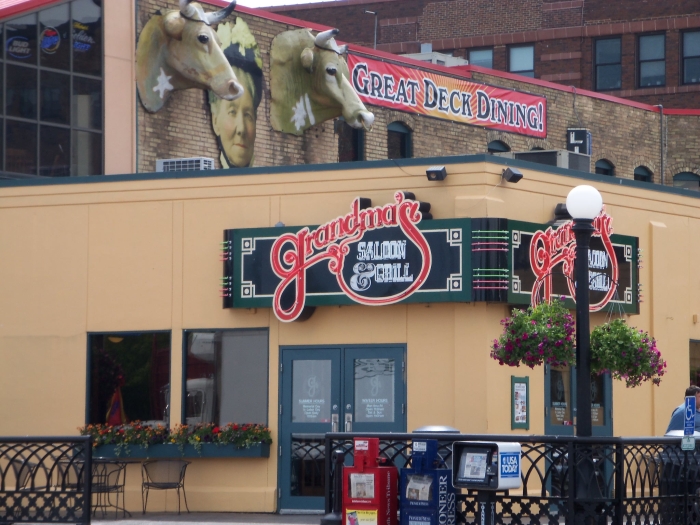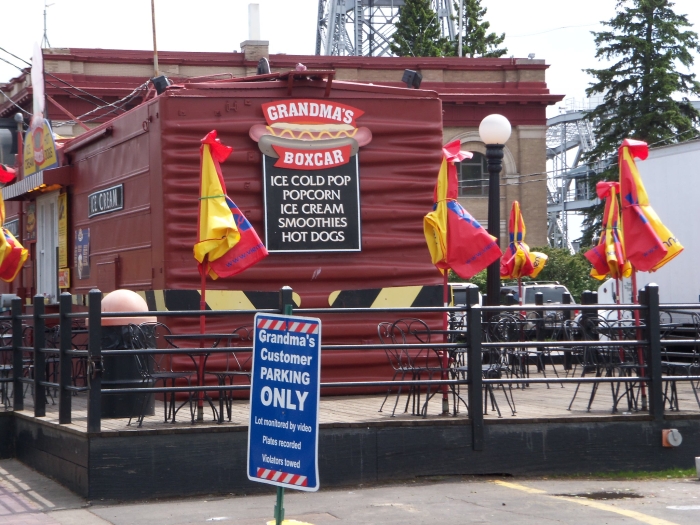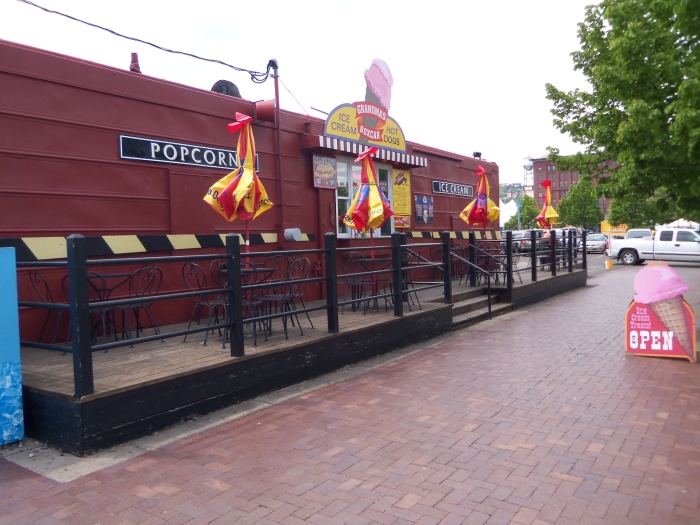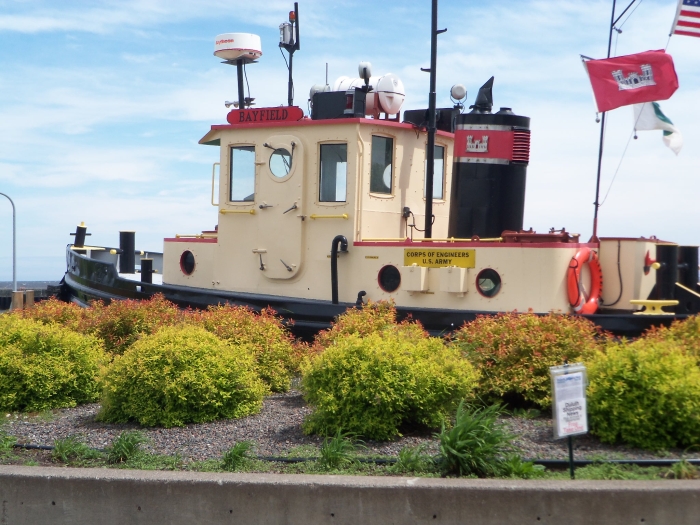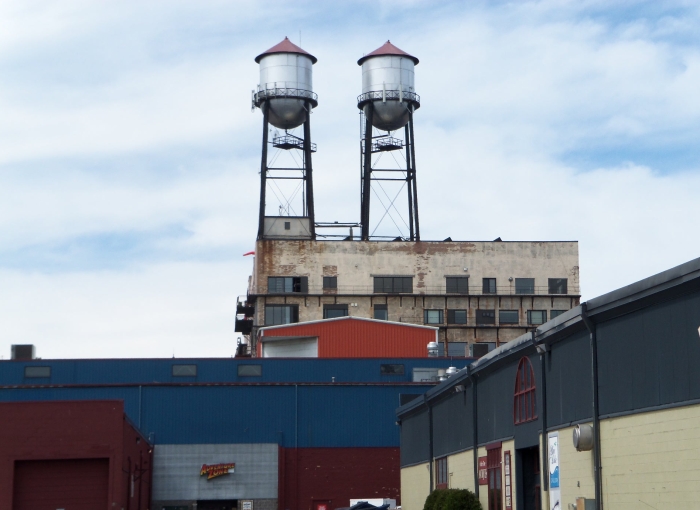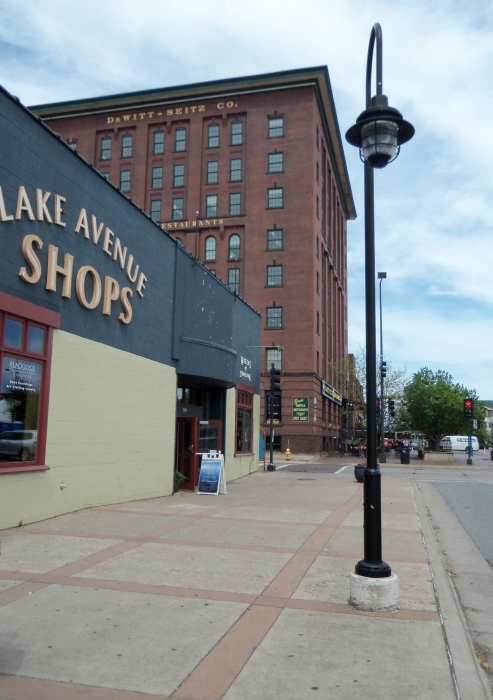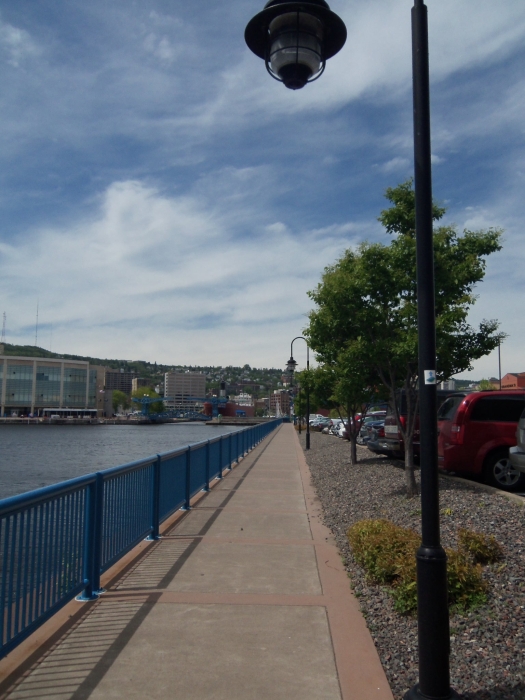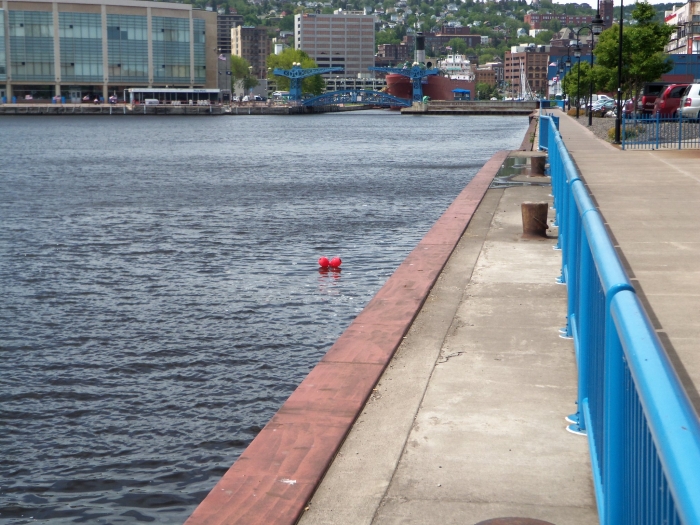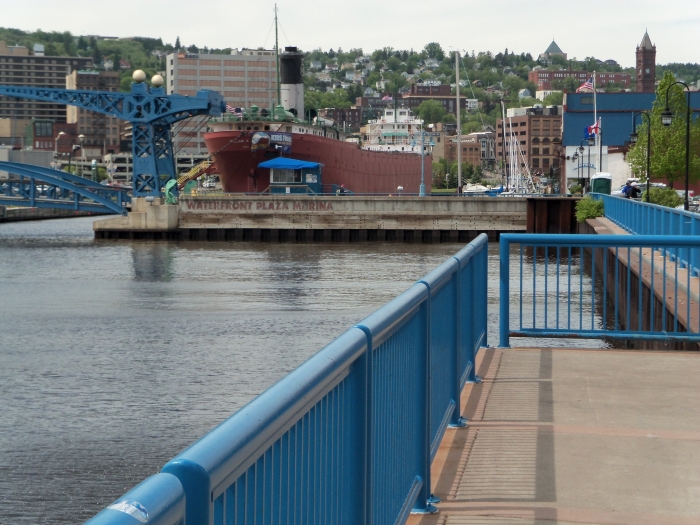 To see a really spectacular picture of Duluth's lighthouse (taken by DH) go here.
You may also like Tiny Silver Spoons, Beachy Days and Evening at Lake Harriet.