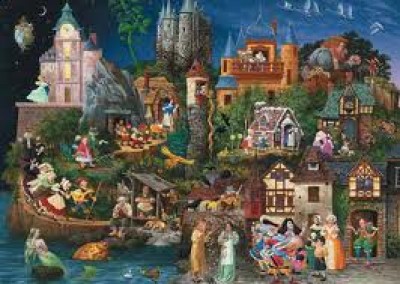 Each of us has a story that we tell ourselves and others about our lives. Our story may include the roles we have played in relationships such as a spouse, child, sibling, parent, grandparent or step-parent for example. The part we play in our story may be determined by our occupation or education. Often the story includes events we encountered and how we overcame them or failed to. Take time to think about your story.
Recently I learned that my life story, as told by my family of origin, is completely different from the story that I (and others) know about my life. Since I never knew about the story being told, it didn't affect my own life choices. However, I'm sure the story I told myself sometimes limited the choices I saw in my life – as all stories will.
The Judeo-Christian tradition offers a number of healing archetypal life stories. Many identify with the story of Exodus in the Hebrew Scriptures. It is a story of leaving a life of enslavement to the dominant culture (Egypt) and escaping to a new life. Others may resonate with the story of Jesus. Jesus was falsely accused, scapegoated, tortured and killed – but he was resurrected as a new creation, no longer constrained by who he used to be. In both stories, the world is an enchanted place. God can do for us what we can not imagine for ourselves. In my own life, I truly feel that God "resurrected" me into a new life.
You are not your story. I am not my story. We can change our story to change our future. We can create a new story. We can choose no story at all.
Do you have a story? Consider its components. Are you the victim or the hero in your story? Does this expand or limit the possibilities you see for yourself? Ask yourself this question, "If this was not my story, how would my life be different going forward?" Or consider this, "What would be my ideal story?" Using magazine pictures create a collage using key elements of your new life story. Or find a picture or object that represents your ideal story. Place it where you can see it easily. Now live as if that story was already true!
You may also like Happiness is a Choice and Tiny Silver Spoons.