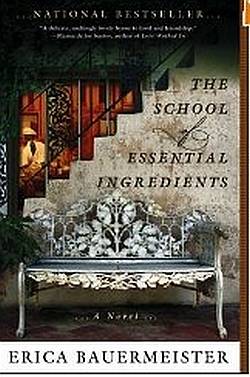 The School of Essential Ingredients is an amazing book by Erica Bauermeister that tells a story of how we truly are healed in and by community. It is through being in healthy, supportive relationships that we gain the strength and wisdom to be all that we are truly meant to be.
"A "heartbreakingly delicious" national bestseller about a chef, her students, and the evocative lessons that food teaches about life

Once a month, eight students gather in Lillian's restaurant for a cooking class. Among them is Claire, a young woman coming to terms with her new identity as a mother; Tom, a lawyer whose life has been overturned by loss; Antonia, an Italian kitchen designer adapting to life in America; and Carl and Helen, a long-married couple whose union contains surprises the rest of the class would never suspect…

The students have come to learn the art behind Lillian's soulful dishes, but it soon becomes clear that each seeks a recipe for something beyond the kitchen. And soon they are transformed by the aromas, flavors, and textures of what they create."
Great holiday reading. Check for it at your local library.
You may also like Babette's Feast, Come to the Feast and Fill Your Life With Fabulous.