With Thanksgiving weekend upon us, perhaps you are looking for some thoughtful films to watch after the feast?
Here are two provocative Asian films I viewed recently that I can highly recommend. Both are available on Netflix – watch instantly. They will challenge your ideas of cultural expectations – for dying, living and eating.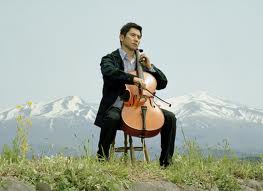 The first is a film entitled Departures. A subtitled film about the ritual of caring for the dead in Japan. The cinematography is magnificent as are the rituals with their fabrics, and stylized movements. The touching care for the dead and their families parallels the directors handling of the topic of death itself. Interwoven is a love story about the ability of two people to learn that entering into love and life require trust. Food too, plays an interesting role in the story.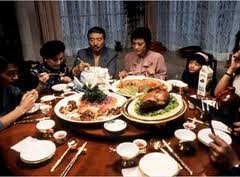 The second film is Eat Drink Man Woman. This story (subtitled) takes place in a household in Taiwan where it is the father who cooks. He is a professional chef who also enjoys cooking traditional, sumptuous, Chinese cuisine for his three daughters. However, they are less than enthusiastic about attending his elaborate Sunday dinners. Each daughter has a coming of age story which emerges in the film. There is a surprising twist at the end as the shackles of culture and family expectations are released.
You may also like Fresh, the Movie, The Human Experience, and Movie Waitress – It's All in the Pie.