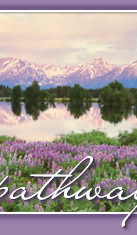 Where did we ever get the idea that war could bring peace? Violence only brings more violence, not only for those who are on the receiving end but for those who perpetrate it.
We are smarter than this. Resistence to violence can take many forms. To become a society that values peace, we must learn non-violent and peaceful ways to resist violence and create change.
"Be the change you wish to see in the world." Gandhi.
This is powerful. Watch Pathways to Peace.
You may also like Labyrinths, Come to the Feast!, and The Human Experience.