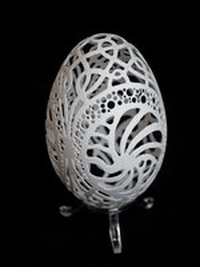 The Passover Seder meal and Easter Triduum ritual — are both celebrations of spring and the end of winter, at least in the northern hemisphere. But more than this, both holidays are also celebrations about moving away from what enslaves and diminishes us – into a new and transformed life.
We remember the stories, the history and the courage of a people who envisioned a better life, for themselves and for their communities. They trusted, they persevered and they were willing to sacrifice for empowerment and autonomy, even if it meant death. No small feat.
New life generally requires dying to the way things were. New life means experiencing a death of some kind, whether you are a slave in exodus from Egypt or a crucified criminal as Jesus was proclaimed to be. But the stories teach us that we can trust that there is more than we know. We can trust that God doesn't want suffering for us. God will bring something wonderful out of the torment and suffering humans inflict on each other — something more beautiful than we can imagine.
We get hints of what transformation can be like. To see more transformations like this carved goose egg shown above, click here.
Happy spring to all – and a wonderful new life!
You may also like Walk Out of the Tomb, You're Invited! and What is Your Story?