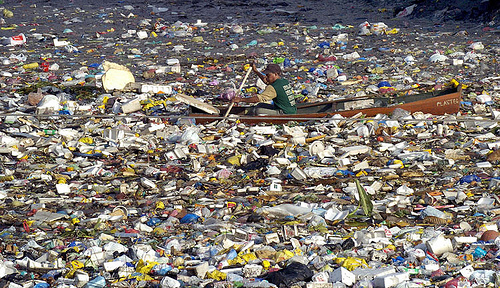 In my mind, anyone still selling, using or buying bottled water, or soda in plastic bottles, thus contributing to that massive sludge of garbage – primarily plastic bottles – floating around the south Pacific, is either living in a cave or brain dead.
Get a clue. Drink tap water or get a reusable water bottle. Then use it.
Same goes for plastic bags.
You may also like Kowalski's Grocery Store and Fiji Water.