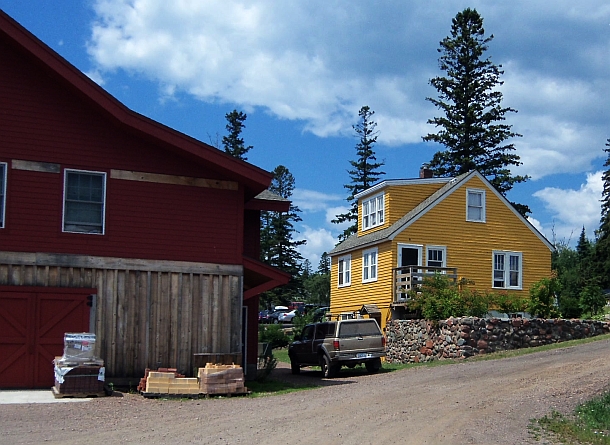 Today we're visiting Grand Marais. Even this far north – not too far from the Canadian border, it's still HOT. But staying near the lake shore makes it bearable. Grand Marais has some interesting things happening.
We stopped at the Angry Trout for lunch. The Angry Trout sits in the middle of Grand Marais overlooking Lake Superior. Diners can sit inside or out and enjoy the great view. Today they were serving Menomene, a local fish that is delicate and light. We had it grilled and served with fresh greens and walnuts.
Walking around we watched the clipper ship pull into dock. There is a woodworking school here where students learn to make canoes from local wood. The wood shop is a great stop. We watched all of the work that goes into one beautiful canoe – inlaid wood, design, bending and creating a light, durable, custom canoe.
As for me, I love the bookstore in Grand Marais – Drury Lane Books. I like their selection of books. Today I found The World Without Us by Alan Weisman.  Mostly thought I just love how this book store is painted on the outside: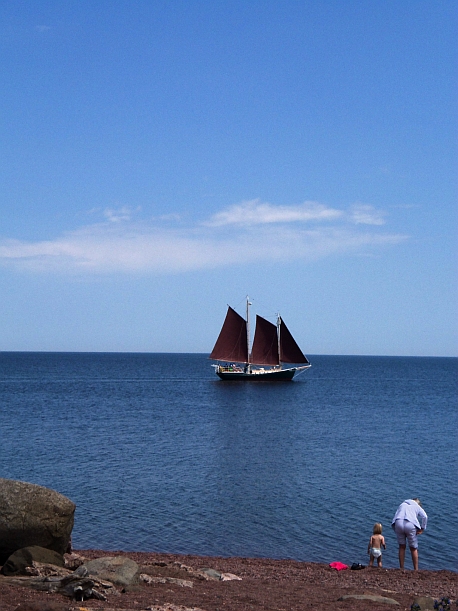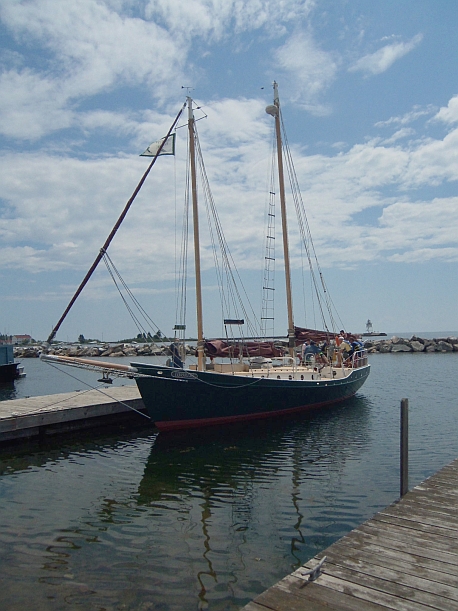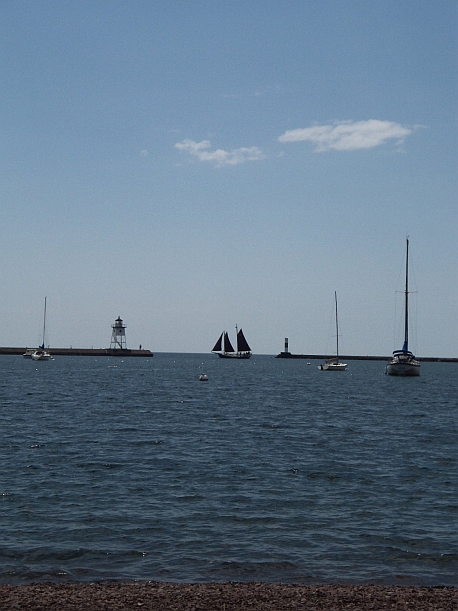 Tonight – another beautiful sunset.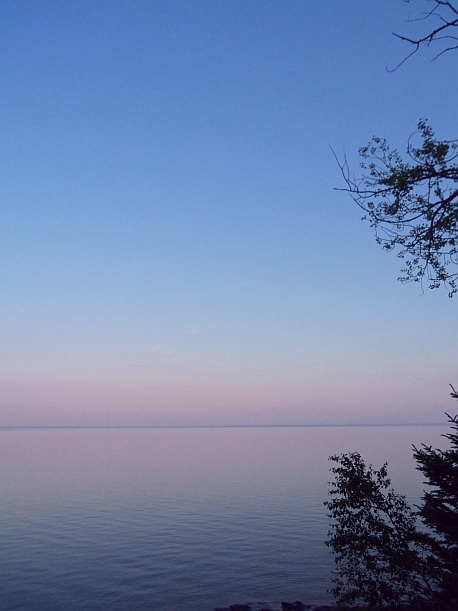 Tomorrow I'll share what we're cooking – or not cooking – for meals, as we try to eat well yet avoid the heat.