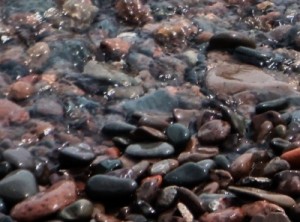 Have you ever suffered from the Cinderella Syndrome? You might know it by its other name, Over Functioning. This is a syndrome I know well.
I've always wondered, why didn't Cinderella simply leave? If she could take care of herself and three other adults (stepmother and two stepsisters) then she could certainly live on her own and take care of only herself. Also, if she was old enough to marry a prince then wasn't she old enough to leave a toxic stepmother and stepsisters?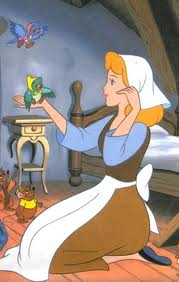 Unfortunately, unlike the movie, living the Cinderella Syndrome will not result in a prince who will come and carry you off to a castle in the clouds. So abandon the Cinderella Syndrome. Instead create a better life for yourself with more peace, joy and happiness.
On one level, the Cinderella Syndrome often persists as a holdover from a childhood where you are loved because of what you do rather than who you are. Actually, this kind of love isn't love at all because by definition, "love" is unconditional, therefore not dependent on what you do. Doing more will not make others love you more. As adults we need to realize that our love and valuation of ourselves has to come from deep within – not from others. If you didn't receive approval as a child (a form of emotional abuse) sometimes this takes awhile to figure out.
On another level, it's easy to fall into a pattern of over functioning. Moms can easily succumb to this. For example, if you find yourself making lunches for children who are more than capable of making their own lunches, or doing all the grocery shopping, laundry, care-taking, social arranging, gift giving and meal preparation you may be suffering from the Cinderella Syndrome.
Our "I'm busy" culture also promotes the Cinderella Syndrome. Employees can suffer from this syndrome too as can adult children of aging parents. If you chronically feel under-appreciated (a maid living in the cinders) then you are definitely suffering from the Cinderella Syndrome.
So how do you recover from it? By stepping back and re-evaluating. If you are married or living with someone re-negotiate how your household will run and how chores and childcare will be shared. Take time to consider what your needs are and what you are willing to do. Know what changes will be necessary for you. Two healthy adults should share chores in a way that is mutual and comfortable for both over time. Even if one parent works at home, childcare and household chores are the responsibility of both parents.
If you are experiencing the Cinderella Syndrome in a relationship at work, or elsewhere in your life, the same process needs to happen. Evaluate what is comfortable for you. Then start with direct communication and negotiation including a time frame for change.
If things don't change after awhile, then ultimately you need to consider if you want to participate in a relationship where your needs aren't considered important. Protect yourself first. Get counseling. Learn coping skills. Healthy adult relationships require mutuality.
Lastly, if you are over functioning for other adults – stop. Adults do not take care of other adults, nor do they worry about the choices or decisions other adults make. This is true whether they are adult siblings, parents or adult children.
It's possible that others will become upset or angry when you stop doing for them what they should be doing for themselves. On the other hand, we are not responsible for others' feelings of anger nor can we bring their happiness. We can only be responsible for our own joy and happiness. Offer a relationship of mutuality to others instead. If they accept, wonderful. If not, that is their choice.
Our responsibility to ourselves is to act in a way that honors who we are. Seek to build healthy relationships of mutuality with everyone around you.
A life without worrying about other adults, with honest relationships of giving and receiving, while doing that which brings you happiness, is the way to grow peace in your heart and joy in your life.
In the end, living a Cinderella Syndrome life isn't really living.
Justice begins within.
You may also like InnerPeace – Don't Live Small, Introducing InnerPeace and Fill Your Life With Fabulous.
#cinderellasyndrome #overfunctioning #enabling #victimpsychology #busynessaddiction