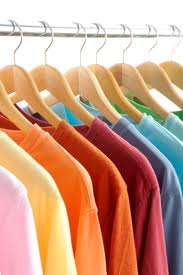 Many readers come to this blog by googling this very question. Well if you've been watching the news recently you've seen exactly where most of our clothes come from; they come from unsafe sweatshops just like the clothing factory that collapsed in Bangladesh killing murdering hundreds of workers.
Why murdering? Because factory owners and the Western retailers (barely mentioned in the article) knew the factory was unsafe – yet the decision was made that higher corporate profits for American retailers are more important than other people's lives.
This is what American terrorism looks like. Everyday.
As consumers, we are morally culpable if we choose to do nothing. One can not be neutral. Either we actively work to demand fair wages and safe working conditions for the products we buy or, in doing nothing, we actively demonstrate our belief that human life has no value.
Where do your clothes come from?
You may also like Where Do Our Clothes Come From? and Women's Apparel Industry is Asleep.