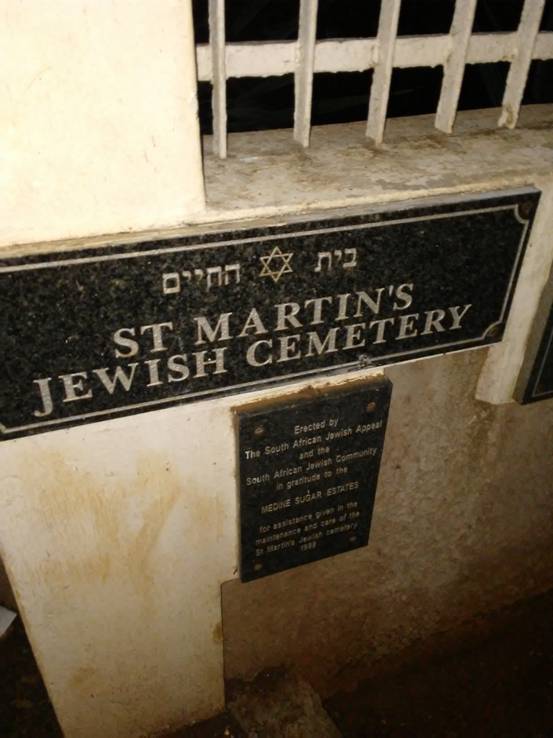 One of the places we wanted to visit was the Jewish Cemetery in Mauritius. Raj took us there – but it was later in the day. It was almost sunset – the beginning of a new day in Jewish tradition.
As we arrived we noticed the name of the cemetery – St. Martin's Jewish Cemetery. But wait – "St. Martin's" and "Jewish" Cemetery? It turns out that the adjacent village is actually named St. Martin!
Unfortunately the gate was already locked when we arrived. We had driven a long way and couldn't come back another day. Not to worry – we decided to break in!