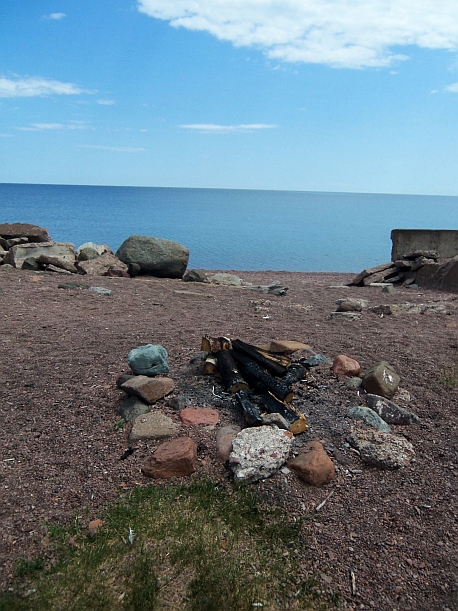 Tired of campfire cooking? While on vacation we are trying some new restaurants and doing a bit of eating out. But we can't eat out all the time. Most nights we fix dinner for ourselves.
Vacation food you fix yourself has to overcome a number of hurdles: it has to be easy to find and easy to fix, fast, healthy and of course taste terrific. Who wants to cook or build a fire after hiking or a day trip – or when it's NINETY degrees like it is tonight?
We've found a few standbys that can't be beat and we've been putting them to the test this week. First – the Caprese salad. I can throw this together (tomato, mozarella or your cheese of choice, basil or cilantro), drizzle with olive oil, grind pepper and salt on a plate and serve with crackers or french bread. Easy, healthy, fast and delicious. Eat outside or in.
Northern Minnesota has fabulous smoked fish – salmon or whitefish, caught in Lake Superior. It's very inexpensive, unlike at home. Up here it makes a nice add-on.
Last night, DH did a version of the Caprese on steroids, adding smoked fish and a few other fresh vegies. Of course he doesn't throw his on the plate like I do – he has presentation skills 😉 Lakeside dining with a view.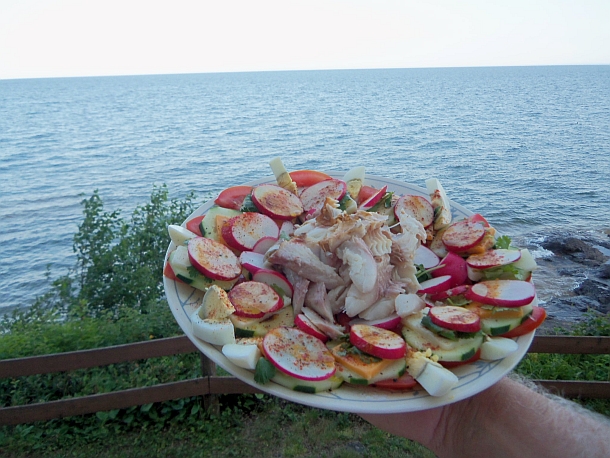 In the morning, French roast coffee in the coffee press requires only boiling water for perfect coffee. For breakfast we like Greek yogurt with granola and fresh fruit. Today I added fresh strawberries and bananas – plus walnuts.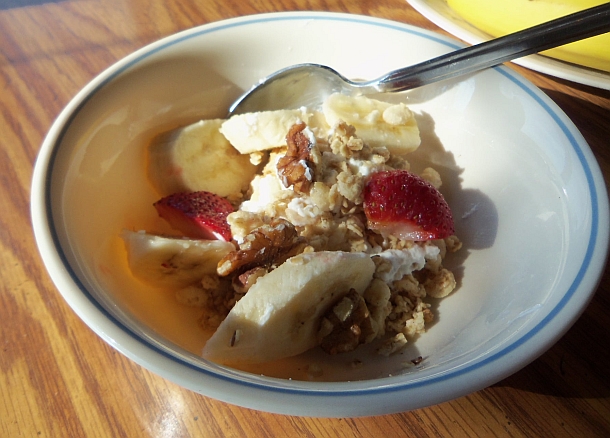 We like to use simple, fresh ingredients. If you have a small fridge or cooler these ideas will work.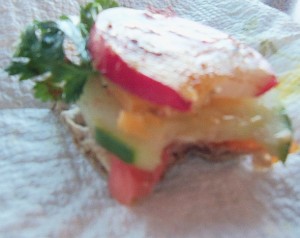 This has been a great trip, but tomorrow we head home. We'll likely stop at the Duluth Grill on our way out. Duluth Grill is another restaurant that serves local food and fair trade whenever possible.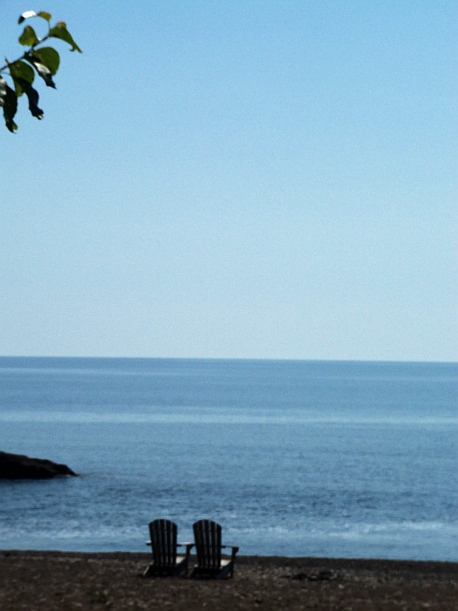 If you liked the pics from our trip – check out the rest on the InnerPacific home page, "Retreats Online" – click on the retreat entitled North Woods Retreat.
You may also like Summer Fruit Salads and Strawberry Soup.