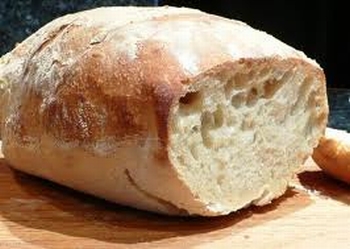 Two thirds of the world lives on less than $2 a day. Our own U.S. and European trade policies and lifestyles contribute to this situation rather than help alleviate it. Net: We make this situation worse, not better. My own lifestyle makes this situation worse not better (watch Story of Stuff or read about the example of the Mathare Valley in Dispossessed to see why this is true).
That my own everyday lifestyle contributes to someone else's daily hunger is painful for me to think about. Once I know this I am morally culpable if I choose to do nothing. This means I have to ask myself, "How much is enough?" and "How much is too much?"
Underpinning these questions is the understanding that my "right to own" or "my ability to purchase" doesn't trump all other rights. Our society already recognizes this. We allow for eminent domain for example. This means private property can be taken when necessary for public use or the common good. In the case of hunger, my right to own/purchase is superseded by others' rights to eat and to live.
So what does this mean in terms of my own life choices? For me, it means that I only steward the resources in my care. I don't take them with me when I die. They have landed in my care only because of our inability to distribute equitably through our existing economic system. Further, it means that my excess resources must be used to help others lift themselves out of poverty. Finally it means that I should strive to use the least amount of resources that I possibly can until everyone has their basic needs met.
This is difficult. For example, it's hard to look at my life and know that just in air travel I am using more fuel per person in one trip than in a lifetime of driving. It's painful to see how much water I waste every day – even when I try to remember to use less.
But still, I feel that I should keep trying and keep learning. I can't pretend any longer that I don't know how most of the world lives. I have been to Juarez, Mx. I have seen hunger in south Minneapolis and even in Eagan. I can't insulate myself from their suffering any longer. We are all connected. They are a part of me. What I do and how I live matters to their well being and their well being is critical to my own. I want to live in a world without war, without terrorism, without pollution, without fear, stealing and corruption caused by lack of basic necessities and human care. My own choices matter.

So I continue seeking new ways to pare back, use less and free up resources that rightly belong to others. I continue to ask what is my "excess"? My own moral sense requires it. It's about becoming the person I wish to be and being at peace with my own integrity.
Many of the postings on this blog witness my struggle with this question. It is my motivation for not buying clothing for a year and donating that money instead. Posts that demonstrate redecorating through recycling and reuse are another example of freeing up resources and limiting what I consume. Similarly my interest in purchasing local, fair trade and eco-friendly products whenever possible.
I must ask myself, "Does my desire for a new car (or new XXX) trump someone else's right to eat?" More and more the answer for myself is "No". I used to think that my purchasing a new car supported others' salaries in that industry. But now I think that I should be supporting industries that use those same skills in a way that directly works to solve the problem of poverty (see my post on the Non-Profit Economy).
Many others are asking these questions too. How much is enough? How much is too much? Even though we will each respond in our own way and with different answers, it is important we struggle with the question.
In the end, our personal spirituality is intimately woven into our lifestyle choices and our involvement for change in our communities. This logically means that morally a spirituality that doesn't motivate us toward working to end hunger and suffering is a spirituality not worth anything at all.

There is a book entitled How Much Is Enough? by Arthur Simon that also struggles with this question and a new book Enough: why the World's Poorest Starve in an Age of Plenty by Roger Thurow and Scott Kilman that updates what we know about hunger today. Go deeper. Learn more.
You may also like Budget Policy Choices, On Osama bin Laden's Death, Non-Profit Economy and The Secret of Wealth From Ancient Babylon.