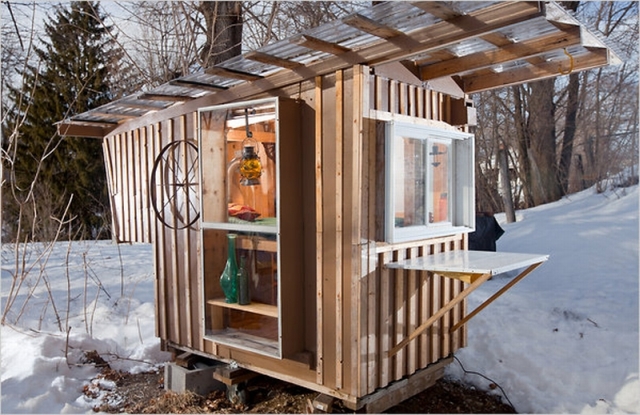 Two more examples of small space living to check out today.
Think adding a guest house is expensive? Think again and this is NOT April Fools, but it is April fun!
See what Derek Diedricksen did that was creative and innovative and only $200. Derek was featured in the Sunday New York Times (Feb. 27, 2011). He used recycled materials and old junk to create playful tiny houses. He has four of them so far.
You can look at all of them in a slideshow here and read all about it in the article here.
Another interesting article on thoughtful, reflective, yet still beautiful small space living can be seen at "Diana's Innermost House" here. This tiny house was built for the expressed purpose as Diana says, ". . . to make possible a simple life of reflection and conversation."
You may also like Small Space Living-Boat Style and Adult Tree House.
Next, fun things for spring from the past . . . stop back and take a look.